Park Hyatt Toronto Reopening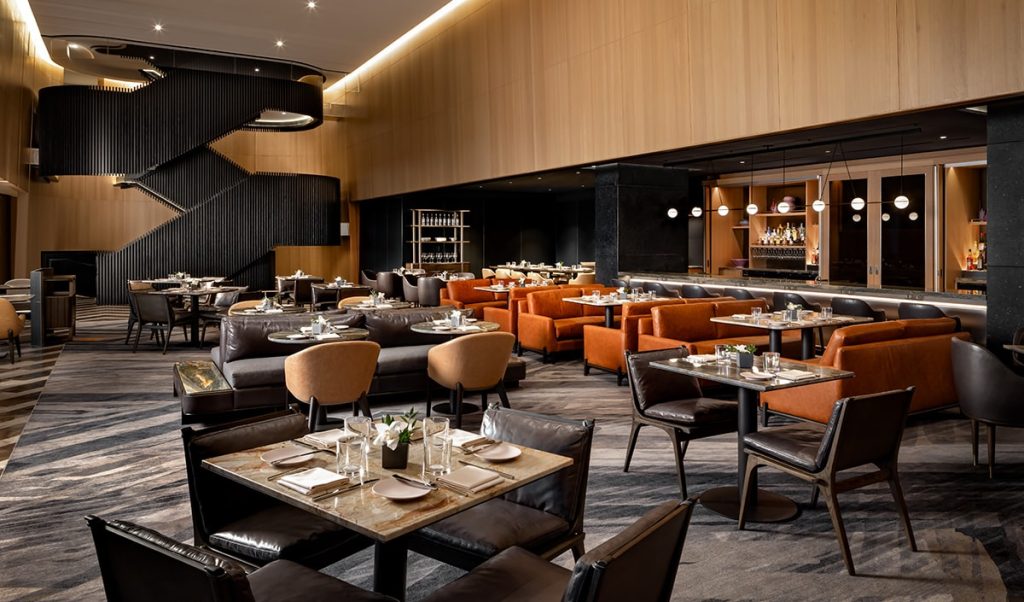 A four-year renovation has brought a grande dame back to life.
In major world cities, there always seems to be a few hotels that can be termed "grande dames" — ideally located, stately, luxurious and almost regal in their commanding presence in the metropolis. Park Hyatt Toronto is just such a property.
Opened in 1936 as the Park Plaza Hotel, Park Hyatt Toronto recently reopened after a nearly four-year renovation and reimagination to adoring crowds welcoming back an old friend. Located at the gateway to Yorkville, the city's midtown enclave of exclusive shopping, dining and galleries, the restored hotel debuts new interiors from Studio Munge, luxury guest rooms (in the north tower), a new world-class restaurant, a rooftop lounge, 65 luxury rental apartments (in the south tower) and a glamorous and sophisticated style paying homage to Canadian heritage, art deco and literature, befitting of this landmark and emblematic address.
Park Hyatt Toronto collaborated with world-renowned designer Alexandro Munge of Studio Munge, drawing inspiration from Canada's natural landscapes and seasons of striking change to bring these experiences to life through a pleasing blend of modern materials, natural wood and soothing colour schemes.
The restored hotel features a significant permanent art collection highlighting pieces from notable Canadian and Indigenous artists. A new public art sculpture, Rendezvous by Canadian artist An Te Liu, forms a vivid and spectacular tableau, with Canadian artist Shannon Bool's Dead Ringers providing a large-scale tapestry, which highlights the lobby area.
The 219 guest rooms, which are located in the renovated north tower — including 40 luxurious suites — all offer sleek, contemporary style with modern lighting accents. The palatial Presidential Suite, located on the 14th floor, includes a welcoming foyer, dining room, study and living room grounded by a stone-clad fi replace.
A new restaurant, Joni, has been added to Toronto's pre-eminent culinary experiences. Located in the heart of Park Hyatt Toronto, Joni focuses on fresh and flavourful ingredients through elevated cooking techniques, with a design thematic inspired by the city's vibrant arts and cultural scene.
Perhaps the most welcomed addition brought forth by Park Hyatt Toronto's restoration is the return of the archetypal rooftop cocktail bar located on the 17th floor of the south tower, affording some of the best views of Toronto's skyline. Familiar to generations of Torontonians and international travellers alike, the cocktail bar, now known as the Writers Room, pays tribute to the history of literary legends who have shared moments at Park Hyatt Toronto.
The restoration of Park Hyatt Toronto is part of a wider redevelopment of the site into a mixed-use destination by its owner, Oxford Properties. In addition to the hotel's guest suites, the redevelopment created the 65 luxury rental apartments in the heritage-designated south tower at 2 Avenue Rd., making it one of the largest heritage restoration projects in Canada. It also features more than 20,000 square feet of prime retail space over two floors, with 100 feet of frontage along Bloor Street and Avenue Road.
The restored Park Hyatt Toronto is a grande dame reawakened and taking her stately and exemplary position again as one of Toronto's great hotels, and tourist and business destinations.