Roche Bobois celebrates its 50th anniversary in Canada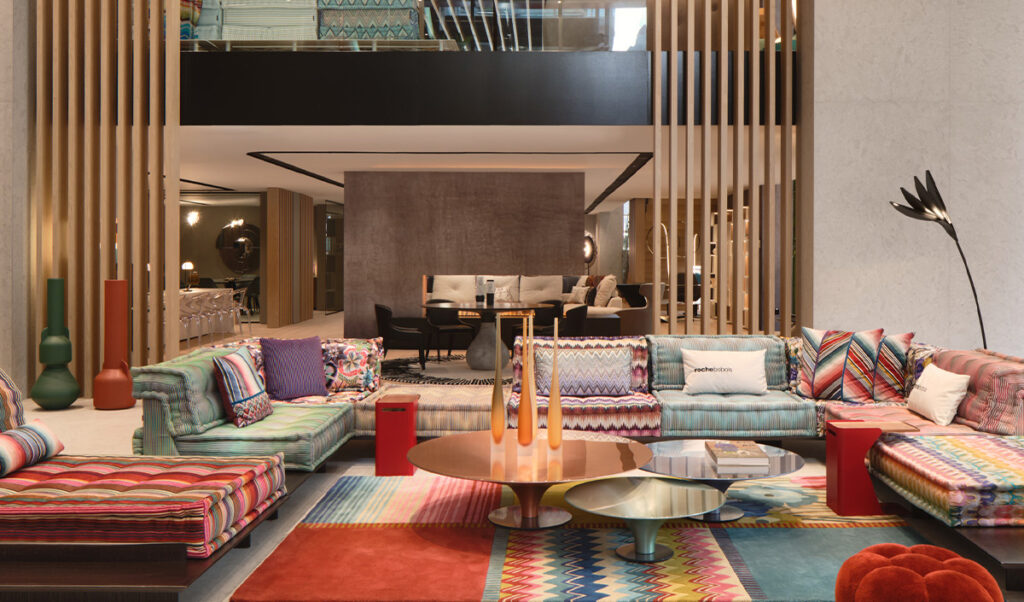 Roche Bobois, the French upscale furniture brand, is thrilled to announce its 50th anniversary in Canada. After extensive renovations, its Montreal location reopens to celebrate this impressive milestone in the company's history. The reopened Montreal store was designed by the renowned architectural firm Bureau Architecte. The organic design optimizes the customer experience while showcasing the unique offerings of Roche Bobois. The nature-inspired space features a new area dedicated to advisory services and 3D simulations to help customers visualize and personalize their interior design projects in real time.
The brand's history
The Roche Bobois journey began in 1960 with Philippe and François Roche, pioneers in selling contemporary furniture in Paris, who met two brothers who owned a shop named Au Beau Bois. All four shared a love for modernism and quickly formed an alliance that inspired their transition from craftspeople to importers and distributors of European designs. The first North American Roche Bobois store opened its doors to customers in 1973, in Quebec, offering contemporary high-end furniture. Today, the company has 31 stores in the United States and seven in Canada, with plans to open five more by the end of 2023. In fact, the Roche Bobois US/Canada market accounted for 33.5 per cent of total sales in the first half of 2022, making it the company's largest market worldwide, compared to 29.4 per cent in France.
Top names in design
Over the decades, the brand has teamed up with eminent creators, architects and designers, including Marcel Wanders, Kenzo Takada, Ora Ito, Cédric Ragot, Sacha Lakic, Christophe Delcourt and Stephen Burks, to create one-of-a-kind pieces. Roche Bobois has also joined forces with various haute couture houses, like Jean Paul Gaultier, Missoni and Christian Lacroix Maison, to create bold, personalized collections.
A unique esthetic
Roche Bobois offers a broad range of exclusive made-to-order designs manufactured with a high level of customization in small European workshops. The expertise of its craftspeople enables Roche Bobois to offer products of exceptional quality with a unique esthetic. Visitors to the newly reopened Montreal store can explore the new autumn-winter 2023 collection and browse longstanding favourites like Mah Jong, Aqua, Bubble, Lift and Astrolab.
About Roche Bobois
Roche Bobois is a French brand that ranks among the world's leading premium furniture and décor brands. Roche Bobois aims to celebrate the French art de vivre through its creativity, expertise and environmental responsibility. In each of its 260 shops worldwide, Roche Bobois offers creative and original collections designed in collaboration with renowned designers and leading fashion houses.