Gérard Bertrand: Savouring the Seasons of life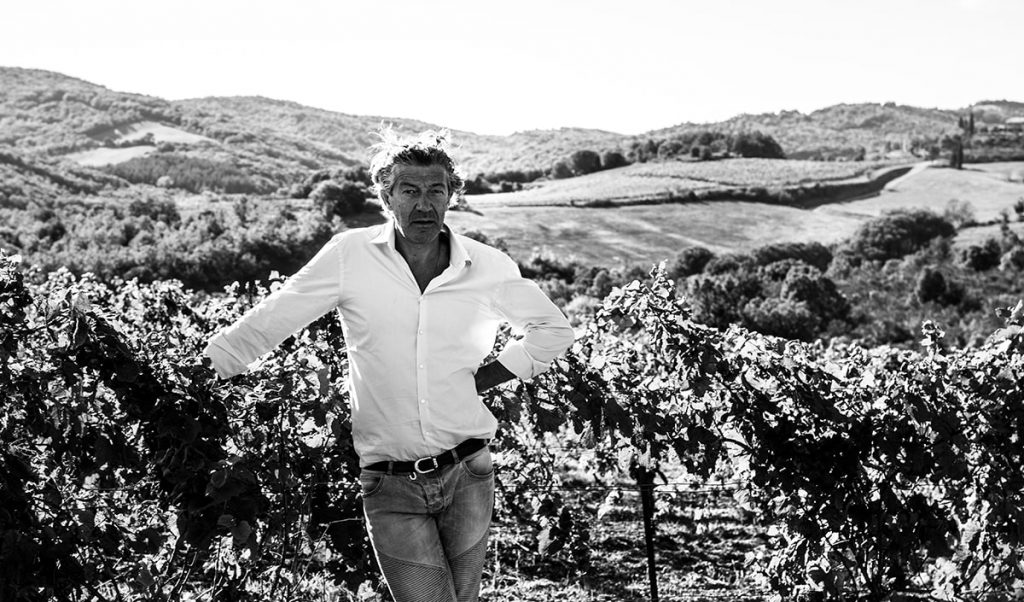 Gérard Bertrand's 16 estate vineyards in southern France create some of the best wines in the world, but that is just a sample tasting of this embracer of the harmonies of life and nature.
If you were fortunate enough to be enjoying the delights of a morning in a café in the South of France, and Gérard Bertrand happened to be in that same café sipping a coffee at another table, you might look over and probably think to yourself, I'll bet that guy is some famous winemaker at some fabulous estate vineyard near here.
And you would be absolutely correct.
There is no doubt that if you were a movie director looking to fill a part about a French winemaker, you'd get a photo of Gérard and tell your casting people to "get me someone who looks like him." But it goes much deeper than appearances with Gérard, whose passion for the grape, the soil and the environment are in his DNA.
Gérard has been called a visionary and a model for how to grow wines in harmony with nature, and this entrepreneur has turned his family vineyard in the South of France into a worldwide, award-winning leader for excellence and biodynamic farming, owing to the passion and knowledge of his father, George Bertrand.
"My father was a source of inspiration for me," says Gérard in a recent interview with Dolce. "All of us grew up in the South of France, in the Languedoc area, and he started to make wine in the early '70s at Château de Villemajou, in the Corbières area. He proposed when I was just 10 years old in 1975 that I spend time with him in the vineyard and in the cellar, and at the end of the harvest he'd say to me, 'You know, Gérard, you're lucky, because when you are 50, you'll have 40 years' experience.' And it was great because he taught me and showed me his passion and, of course, his dedication and his real talent for blending. And I now know the price of work."
That price of work has grown in value to where Gérard is now the owner of 16 châteaux and estates, from where he exports wines to 178 countries. In the Best Wine of the World Competition 2021, three Gérard Bertrand rosé wines were awarded gold medals.
But winemaking wasn't Gérard's first passion. It was rugby. Much like cricket in India, football in Brazil or ice hockey in Canada, rugby is almost like a religion in the South of France. Beginning at just three years of age, Gérard's started with a ball in his hands or on his foot, and he was good. Quite good. His abilities grew to where he was a standout player in France, playing at the highest levels. In 1984, he started his career with RC Narbonne, where he played for 17 years, and he finished his career in 1994 as captain of Stade Français. During that season, the club was promoted.
"Just like wine, rugby is really emotional for me," says Gérard. "Rugby is friendship, it is leadership and it was one of the ultimate experiences I've had in my life, because, you know, alone you go faster, but as a team, you go further, and it was a lesson. It was a lesson of humility, a lesson of leadership and a lesson of team building. I learned so much from the rugby fi eld to now apply in my management of my company and to take advantage of that experience."
When his father died suddenly when Gérard was just 22, he turned to winemaking full time, with the distinct advantage of turning to the teachings of his father and bringing those to his love of the land and the process.
"Of course, you pick up the grapes at the perfect time, but what is important is the blend, and I have done that for 45 years," says Gérard. "Blending is like creating a painting or creating a perfume. You just have to find the perfect balance, and that is a source of humility, because you have to receive the message in the bottle and let your intuition drive you. It's a question of feeling, and as soon as you feel that balance is there, you are done."
That balance in blending can be married to Gérard's balance of nature and the environment, as he was one of the early adopters of biodynamics in winemaking and is now recognized throughout the industry as a leader in respecting the environment and biodiversity. He has been a much sought-after speaker at prestigious conferences for 20 years.
"In the wine industry, we are driven by the vineyard and by the season and we are connected to the natural," says Gérard. "It was important to me to go further and move to the organic and biodynamic principle. It reinforces the vitality and health of the vineyard using only plants, and also using the lunar calendar to reinforce the strength and potential of your vineyard. So the strength of life is coming from the sun. To make a great wine, you have to have a live soil, and a live soil provides the possibility of the roots to have good nutrition and to go deeper and capture the water and take advantage of the climate."
Gérard's passion for Mother Earth and the human experience will be laid bare in February next year with the release of his book about human beings and nature, where he talks about how our bodies are our temples. "You have to take care of your own temple and then you can go in another temple to try and feel the connection with nature for some people, or with God or with both of them," he says. "But first of all, you have to take care of yourself, of your body, and this is the beginning of the journey."
Lest anyone think Gérard is one-dimensional, nothing could be further from the truth. His life journey also includes tapping into the creative side to find what makes one happy. And for this man for all seasons, music is a big part of that, specifically jazz, which he celebrates by staging an annual jazz festival, Jazz à l'Hospitalet, which takes place at his biodynamic estate Château l'Hospitalet in Narbonne, in southern France, at the end of July every year. The festival has included past performers such as George Benson and Norah Jones and is now in its 18th year.
"For me, jazz is like wine; it talks to your soul," says Gérard. "Jazz is unique, because jazz comes from the heart, like wine, and I like to pair jazz and wine, or wine and jazz, because you don't know what will happen. And when you sit down and start to listen to some musician, this is a new paradigm, this is a new time. Time has been suspended. This is exactly the same feeling I receive when I open a great bottle of wine."
"In the wine industry, we are driven By the vineyard and by the season And we are connected to the natural"
It marks just one more event this year in what is shaping up as another busy summer for this life force, including the unveiling of the Clos du Temple wine cellar, with the world's most expensive and precious rosé. This particular rosé was recognized last year by The Drinks Business magazine as the best rosé in the world. Summer 2021 also offers the September relaunch, after renovations, of his flagship estate, Château l'Hospitalet as Château l'Hospitalet Wine Resort.
"We are very close to the beach and will have a beach restaurant on the sand, and the concept is to create the most iconic wine resort in the world. That means we have to pay attention to how to share our emotion and to play between wine, the culture of the region, the gastronomy and heart. This is how we reveal the Mediterranean lifestyle," says Gérard.
As evidenced by Gérard, emotion plays a large part in the winemaking process and perhaps an even bigger part in enjoying the wine experience. It's probably something most of us never consider when we order a really good bottle of wine. When you open a 1994 vintage from a vineyard in France, you are also opening a moment in time, from that place and that environment. What was happening at that vineyard just then? Who took the care, passion and dedication to their craft to make what I am enjoying?
The answer is, people like Gérard Bertrand and his team at his many estates, and no one appreciates that emotion better than this wordly renaissance man. "Sometimes I open up a bottle of wine from the 1970s or 1980s and I still feel the sense of place, which is the most important thing in a bottle of wine," recalls Gérard. "With each vintage you capture the DNA and the footprint of the year. That means when you open a bottle of vintage, it reminds you of what was happening during that time, and that's also the source of emotion."
www.gerard-bertrand.com
@gerardbertrandofficial
Interview by Estelle Zentil