Margareth Henriquez: Taking The Time To Make The Great Taste Of Wine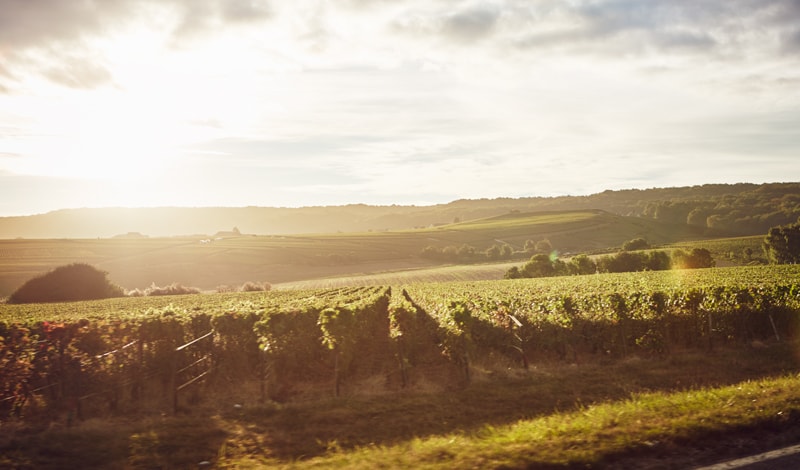 As president and CEO of Krug Champagne and president of the Estates & Wines division of Moët Hennessy, Margareth Henriquez has found her own keys to success in this competitive industry.
Written by Rick Muller
Interview by Victoria Scott
Of the five basic senses, taste is perhaps the purest. The tongue perceives flavour without filters or distractions. And yet, at the same time, taste is highly personal, a reflection of one's interest, experience and appreciation.
For this reason, the wine and spirits industry is one of the most challenging, but it can also be one of the most satisfying. No one knows this better than Margareth Henriquez, president and CEO of Krug Champagne and president of the Estates & Wines division of Moët Hennessy. As the head of these two global brands, Henriquez is one of the most respected executives in the industry and the definition of a success story.
With a father in the wine and spirits business, the president and small shareholder of a wine and spirits distribution company in Venezuela, Henriquez was exposed to the industry at an early age, but she began her own career as a systems engineer, developing an interest in marketing approximately eight years into her career. In the 1980s, her then employer allowed her to enter the marketing side of the business, albeit without salary or title until she showed her capabilities; she had no background or experience in this area. There, with her innate sense of business strategy, she flourished.
Henriquez's renowned career has been made by developing and executing the right strategies at the right time for long-term success. There have been many challenges.
"When I arrived at the House of Krug in France at age 53 in 2009, the house was going through a very difficult time," recalls Henriquez. "And in my first year, my results were bad because I had underestimated the problems. I realized I had to reconnect the house with its roots to reclaim our energy, so we started that journey − which has had very positive results."
"But the secret is to be open to life, not worry, and be attentive, with your eyes and ears open"
Henriquez's modesty belies the fact that the House of Krug is now acknowledged as one of the world leaders of the champagne industry. It is the sole house that has created only prestige champagnes since its founding in 1843. The taste it delivers is revered around the world and distinct from all the rest.
Recently, Henriquez was named president of Moët Hennessy's Estates & Wines, an original collection of wine estates marked by the diversity of their origins, terroirs and people. In the wine business, terroir is a combination of soil, subsoil, vine, variety of grape, climate, exposure, geographical location and human factors − all components that affect the taste of the wine produced there. Estates & Wines counts seven estates in four continents, spanning both hemispheres.
"We travel extensively to every region and every vineyard to do our required research," Henriquez says, explaining how Estates & Wines's philosophy has made all the difference in its craftsmanship and, ultimately, its distinct tastes. "We must know every region intimately, we must be familiar with every terroir and work with every grower in maximizing the potential of their terroir. Ours is the story of pioneering around the world and translating the terroir into great wine. We use this pioneering spirit in every region we operate in."
In her time in the industry, Henriquez has accomplished many firsts by being open to a wide variety of different tastes. This has not only led to success, but it's also a good life lesson.
"There are people who know what their vocation in life will be, and then there are those like me, who did not," says Henriquez. "But the secret is to be open to life, not worry, and be attentive, with your eyes and ears open, because life will tell you where to move and how to move."