Honing An Entrepreneurial Vision in a Post-Recession World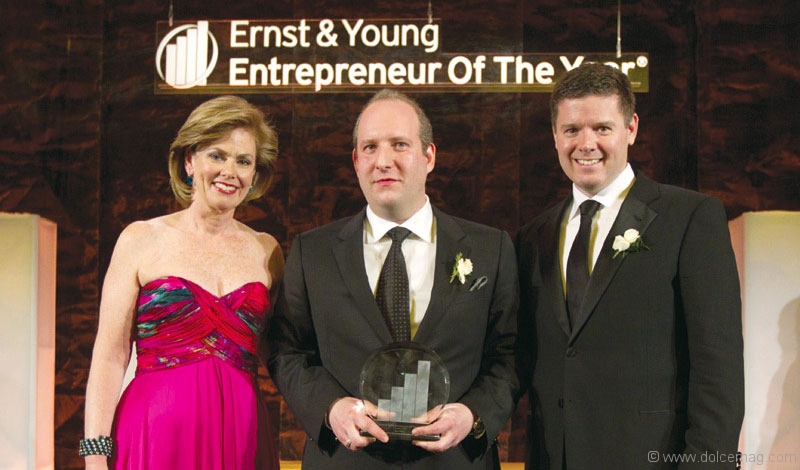 I've said it before and I'll say it again: there's no one, single entrepreneurship gene. But there are a number of commonalities that entrepreneurial game-changers seem to possess. These are people imbued, it seems, with the power to create businesses and solutions that propel the market forward. These commonalities, or core traits, don't change much, despite the dramatic economic upheaval we've seen over the last few years.
In 2011, Ernst & Young polled close to 1,000 award-winning entrepreneurs globally to find out exactly what emboldens them to see ideas everywhere, and to act on them. A resounding 76 per cent of those surveyed said great entrepreneurs are the architects of their own visions, and cited vision as their own top quality. They agreed that to succeed, a vision must be owned by investors, customers, suppliers and everyone the organization touches – with the entrepreneurial leader helping them picture the end result.
Canada Goose president and CEO Dani Reiss is a prime example. His clear vision for the third-generation extreme outerwear company he now leads has taken the business to new heights and made it a premier global brand. Refusing to deviate from his "Made in Canada" vision, Reiss's products are now keeping customers warm in countries around the world.
This June, he'll take that vision to Monte Carlo in hopes of winning Ernst & Young's coveted World Entrepreneur of The Year Award for 2012. When he crosses the stage, he'll be following in the footsteps of like-minded – or likevisioned – Canadian entrepreneurs such as Cirque Du Soleil's Guy Laliberté.
From a handful of street performers to a globally recognized entertainment icon like no other, Laliberté's vision created something different, changing the game for entertainers from Montreal to Las Vegas to Moscow. Laliberté won the World Entrepreneur of The Year title in June 2007, and continues to build on his vision with a diverse team of artists representing 100 occupations, 50 nationalities and 25 languages.
Whether your vision is big and bold in scale – like Reiss's and Laliberté's – or seemingly smaller but amazingly (and most importantly) useful and inventive, owning it is a positive step in the right entrepreneurial direction.
In the nearly 20 years since we launched the Entrepreneur of The Year Awards in Canada, I've had the pleasure of celebrating so many visionaries. From Robert DeLuce of Porter Airlines to James Temerty of Northland Power, from Craig and Mark Kielberger of Free The Children to Peter Gilgan of Mattamy Homes, from Cam Heaps and Greg Taylor of Steamwhistle Brewing to Jane Hope and Paul Lavoie of Taxi – no matter the scope, size or scale of their endeavour, they all shared one thing: an unequivocal commitment to their vision.
And in a world that's still struggling to regain its footing from the economic downturn, knowing and owning your vision are the two most important qualities an entrepreneur can have.
So nurture your vision. Tweak it. Think about how it lines up to your customers' needs and desires. Work on it. Polish it. Share it with the people you need to convince of it. Tinker with it. And when you're ready, start executing it with the same laser-focus you used to first conceive it. A strong vision isn't the only key to unlocking entrepreneurial success. But it's the foundation, the footing and the base – all rolled into one. With the right blueprint for executing it, there's no telling just how far you can go.