Poised for Success – Milton Pedraza's Luxury Institute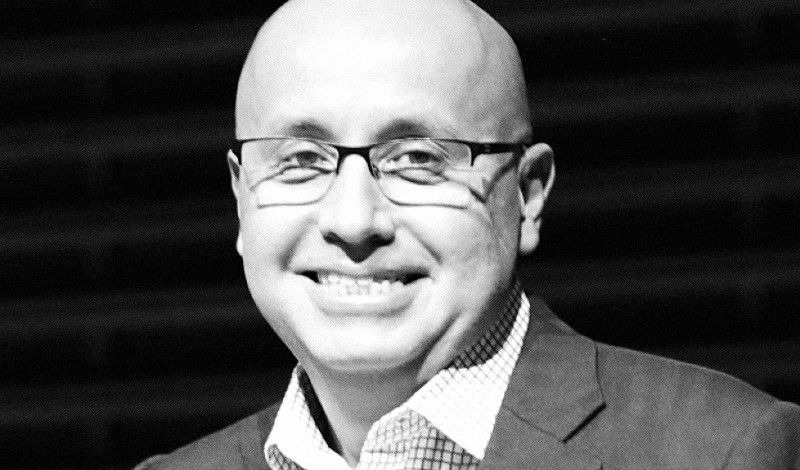 Milton Pedraza knows the power of relationships. With loads of followers on Twitter and more than 500 contacts on LinkedIn, he obviously values connections. Most of all, he understands the importance of emotional intelligence in helping luxury brands thrive in the future.
Our jobs are threatened by mechanization, and globalization and the gig economy have changed the face of the workplace forever. Everyone is running scared − but Milton Pedraza of the Luxury Institute says that luxury brands are well poised for the future as we move into a whole new world. "While biased, self-interested headlines and quotes predict gloom and doom to get all the attention, the wisdom of the crowd knows better," says Pedraza. "Luxury and retail are complex adaptive systems that continue to evolve, as they have for centuries."
Pedraza knows what he's talking about. Born in Colombia and raised in the States, Pedraza, who speaks five languages (English, French, Italian, Romanian and Spanish), has worked for multinationals around the world. His career spans several Fortune 100 companies, including executive roles at PepsiCo, Colgate-Palmolive, Citigroup and Wyndham Worldwide, where his skills in relationship management technologies, analytics and big data helped these brands to flourish.
Pedraza was impressed by some of the luxury brands, so much so that he founded the Luxury Institute, a client relationship consulting firm, 15 years ago. "I was inspired by the luxury brands and their dramatic similarities, designed to be the best: the best design, the best quality and the best service," he says.
At the same time, however, he noticed a lack of focus on relationships, a lack of emotional intelligence. "I felt there was an opportunity to give feedback, so when I started the company, we started to do a lot of surveys," he adds. (In fact, the Institute has conducted more research on affluent consumers than anyone else in the world, and it now serves more than 1,000 luxury and premium goods and services brands.) Some companies doubted Pedraza because he was not well known to them. "It doesn't matter whether I am a celebrity or not," he says. "I am a human being, and every person deserves dignity." This pushed Pedraza to do even more research, and at one point the Institute was doing monthly surveys to give the brands a clear picture of how consumers perceived them.
But Pedraza wasn't content to stop there. About 10 years ago, the Luxury Institute began to delve into neuroscience, looking at athletes and other virtuosos in their fields to learn about how the mind works and how the brain can be rewired to overcome fear and to focus on performance. "The mind pays attention to whatever we pay attention to; you can rewire the brain," he says. And that's important, as it means sales teams can learn to listen and provide their clients with appropriate solutions to boost sales. "Look at athletes that overcome fear," says Pedraza. "We can learn how to help people overcome fear."
As well, the Institute developed the Luxcelerate System, based on four pillars of emotional intelligence — expertise, deep empathy, trustworthiness and generosity − all equally important for helping sales teams become relationship builders. "Those kinds of skills are becoming far more important, as tech has freed up time, whether it's CRM or communications technology like smartphones and iPads, to make things more efficient and, in some cases, more effective," says Pedraza. "There is time to build a relationship with empathy, trustworthiness and generosity, so the client says, 'Well, you really get who I am, you know me.'" It can be very simple, he says, offering the example of a person walking into a store with their dog on a hot day. "They're probably thirsty and the dog is thirsty. How about, 'Here, have some water'? It has nothing to do with the product, but if you're genuine about it, it makes people feel good." And if you have an opportunity to make someone feel good, why would you pass that up?
"Of those to whom much is given, much is expected, especially in kindness. Don't just be nice, be kind"
What does Pedraza have to say to luxury brands now? "Luxury will be important, but it is about services, which will be a bigger growth area, and brands are doing more benefits," he says. "There is a proliferation of products to experiences to services."
Pedraza points out that many luxury brands are now working on experiences. For example, the luxury hotel chain Ritz-Carlton now operates Ritz-Carlton Reserve resorts, and next year, the Ritz-Carlton Yacht Collection will offer bespoke cruises on three lavishly built yachts. Department store Harrods in London has opened a wellness clinic, offering services such as personalized fitness, nutrition, esthetics and dermatology. Fashion brands Armani and Ralph Lauren have opened the door to the restaurant business. "And I went to a place recently that offers naps, a napping pod," says Pedraza.
One more thing: Pedraza is a big promoter of peer-to-peer learning, especially for sales teams. "Look at the studies," he says. "When kids teach each other, they become better learners." It's not just true of kids, though. "When you inspire people and you educate people, they come to work in a different way, in a positive way that helps everyone."