Patricia Lovett-Reid: A Leading Authority on Money Matters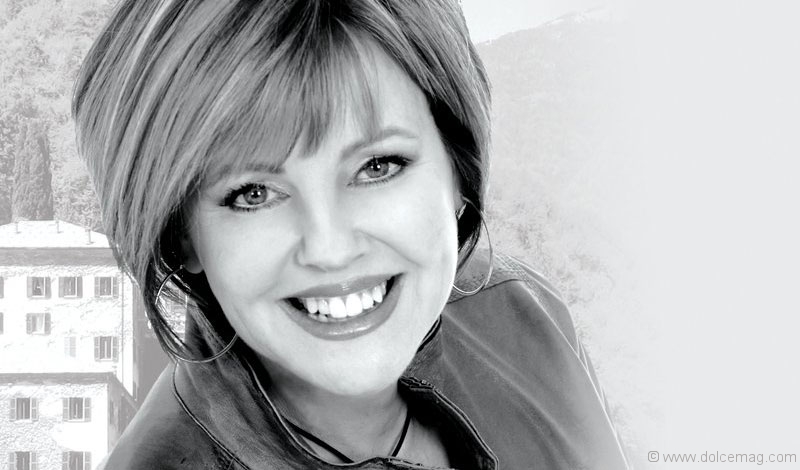 Before she was named one of Canada's most powerful women and coined as a leading authority on money matters, Patricia Lovett-Reid was an effervescent nine-year-old with three paper routes and an unyielding appetite for athletics. "I was a great sports enthusiast. Loved sports, loved competition and liked pushing myself to the limits." But beneath her rose-coloured glasses was a blue-eyed girl battling a big loss. "My dad died very quickly of a heart attack and it was clearly unexpected. I remember watching my mother take control of the family and our financial situation at a really young age," says Lovett-Reid, TD Waterhouse Canada's Inc.'s senior vice president. While she didn't realize it at the time, a seemingly adverse set of circumstances would eventually lead her down a remarkable path.
The opening bell has just rung at the Toronto Stock Exchange, and for reasons unrelated to a volatile market, Lovett-Reid is slightly perturbed. This interview marks a first for the MoneyTalk host – who is much more comfortable discussing company shares than sharing her own story. "I'm a little anxious about this because all I do is talk about the markets and the economy. I don't talk about me," she says from the second floor of Toronto's TD Waterhouse tower. Though in the past she's deliberately kept personal matters off the record, her rationale for speaking out now is a motion of goodwill and good timing. "I think I'm finally at this stage in my life and in my career where it can help someone else who may have limiting beliefs in themselves to say, 'You know what, I can do something.'"
Lovett-Reid did not go to university. Instead, she got a head start in the banking world by becoming a teller, days after tossing her high school convocation cap high in the air. Several years later she found herself as a single mom driving her two young kids around in an asset she gained from her divorce settlement – a wood-panelled station wagon. "That's not exactly the science of a savvy person," she laughs. Suddenly, she was balancing the books and negotiating the mortgage for the first time. The more questions she asked, the fewer straightforward answers she got. "I thought, 'there has to be more people like me,'" she says. This notion sparked a search for more. It wasn't long before Lovett-Reid developed a profound desire to one day act as a compass for other women in need of financial direction.
The ultimate revelation took place when Lovett-Reid met her current husband, Jim Reid. "I remember saying to him, 'I can't go any further because I don't have a university degree.'" Shortly after that he blew up the Walt Disney quote, "If you can dream it, you can do it," and put it in a frame. "He told me to put it on my desk and remind myself of this every single day. I actually started to believe that, and more importantly believe in myself." That was the end of Lovett-Reid's limiting beliefs. She began researching, writing books, speaking at conferences and went on to earn her Canadian Financial Planning certificate. When discussions of mortgages, mutual funds and household wealth management arose, Lovett-Reid was a household name. She became the littlest big shot at the Business News Network and was on an upwardly mobile pursuit at TD Waterhouse Canada Inc.
In 2007, she was recognized by the Women's Executive Network with the Canada's Most Powerful Women: Top 100™ Award in the Trailblazers and Trendsetters category.  According to Pamela Jeffery, founder of WXN, the award honours "women who strive for excellence in their careers." To add to her diverse portfolio, in 2009 she became the first female to receive the Donald J. Johnston Award from the Financial Planners Standards Council, etching a huge chip in the infamous glass ceiling. "I believe that if you think you can make it to the top and everyone else in the room doesn't believe in you, you can definitely still achieve that goal," says Lovett-Reid, who measures her feats modestly. "If I only add value to one person to do something differently in the field that I'm in, then to me that's an accomplishment."
Though she's far too humble to let it roll off her own tongue, Lovett-Reid has added value to many lives – whether it's donating her national best-selling book royalties to the Make-A-Wish Foundation or setting up business strategies for her personal trainer in between sit-ups. "Pattie has totally changed my life and business for the better – without me even asking," says Tamara Conway, fitness instructor and founder of Fully Functional. "She exudes an undeniably contagious and tenacious energy that you can't help but be affected by. She doesn't let life's hurdles deflate her … I have always wanted to know someone like Patricia Lovett-Reid."
There are five things that Lovett-Reid is passionate about: family, friends, fitness, finances and faith. She views her life as a 24-hour clock and never skips a beat. Her family swears that she'll never retire and she makes no effort to object. Though she considers herself a catalyst for change, she loves what she does way too much to even entertain the thought of throwing in the towel. "I want to stay engaged in life. I want to be in the game; I want to keep adding value and giving back," she says.
While some people see life as a mere chain of connected events, others see it as a cycle of growth and opportunity. "I think of my journey as a giant bicycle wheel – I'm sort of in the nucleus of it and each spoke represents an element of my life, and the more I do, the more traction and the more momentum I get."