The Refined Luxury of Orchard Ridge Homes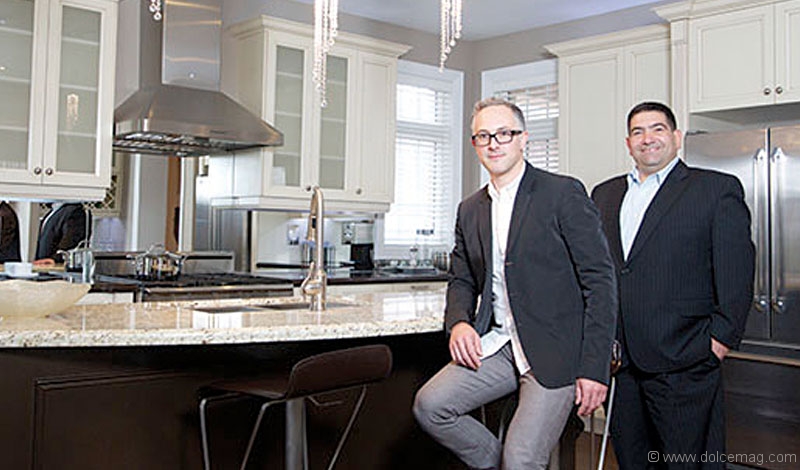 Quality and a customer-first approach are key to this family-owned development and building company
Andrew Sorbara and Greg Tanzola understand the significance of putting your name on something. It's a clear message to customers that you stand behind what you've created. That's why when Sorbara and Tanzola, cousins and colleagues at Sorbara Development Group, launch a project, it's handled with the utmost
care and pride.
For over six decades, Sorbara Development Group has been a name synonymous with quality and integrity. Founded by Sam Sorbara in 1942, this family-owned company has expanded from land development to high-rise and low-rise construction over its tenure in the industry. Its low-rise division, Orchard Ridge Homes, has constructed more than 2,000 stunning homes across the province over the past 20 years. With its latest venture, Copperwood, Orchard Ridge Homes is bringing its quality craftsmanship to Kleinburg.
Situated across from Copper Creek and embraced by the lush, tranquil green space of the area, Copperwood is a project brimming with prestige. Sixty-seven generous 60-foot lots are planned, with many backing onto protected greenspace to afford homeowners the privacy they seek. "Many of the lots have excellent exposures to the natural environment," says Sorbara, director of design development of Sorbara Development Group. "This is a community for people who want to live in an environment with a bit more breathing room but still want the exclusivity of a prominent neighbourhood."
Copperwood homes are estimated to be 4,000 to 6,000 square feet with sumptuous interiors catering to the lavish lifestyles of residents. But it's not just about luxury. Each home is designed with ideal functionality in mind. As Tanzola, director of high-rise construction at Sorbara Development Group, explains, "We think about how these homes are going to complement the lifestyles of families and individuals, and how the different spaces will work together and separately." To complement each home's livability, homeowners work with Orchard Ridge Homes' experienced team of designers to incorporate their own ideas and features. "We've listened to the desires of clients and created personalization programs that allow for the kinds of customizations that the homeowners request," adds Sorbara, a 20-year veteran of the development industry. From balconies off master bedrooms to five-bedroom option plans and even homes with large suites to accommodate extended family members, Orchard Ridge Homes lets homeowners make their abode their own.
Sorbara and Tanzola approach all of their communities with this client-first mindset. Each development is designed to suit both the surrounding community and the customers' needs. Be it the contemporary Crafthouse, a 20-home community in Bayview Village that opens its model home in November, or Fairwater Estates in Pickering, an amazing location only steps away from the lake, Orchard Ridge Homes delivers the pinnacle of style, quality and success.
Copperwood's model homes are scheduled to open in spring 2014 and building is to begin in 2015.

www.orchardridgehomes.com
Orchard Ridge Homes
3700 Steeles Avenue West, Suite 800
Vaughan, Ont., 905-850-6154
Upcoming Communities
COPPERWOOD KLEINBURG
orchardridgehomes.com
FAIRWATER ESTATES
orchardridgehomes.com
CRAFTHOUSE
crafthouse.ca


Current Communities
Prairiewood
orchardridgehomes.com/prairiewood
ClaireWood
clairewoodhomes.com
Treetops
thetreetops.ca