Paris in Three Days with Berluti, Krug and Hennessy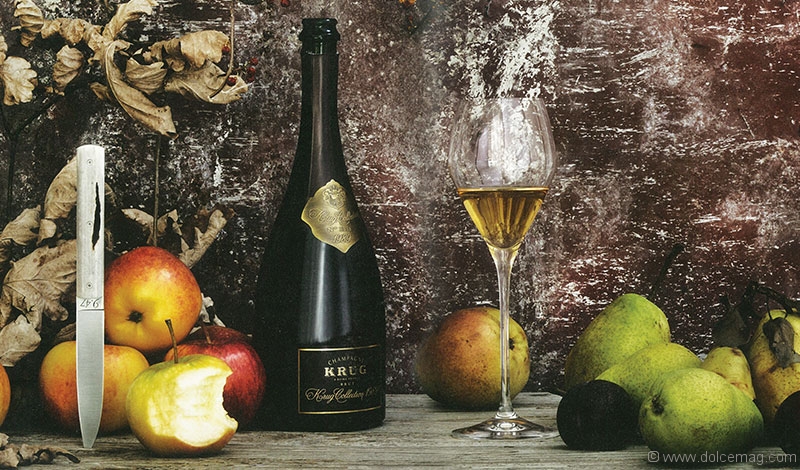 Although my visit was brief — only three days — and my recollections are somewhat fragmented, due to the series of incredible events that took place in such a short time, I shall forever cherish my time and the people I met in Paris and the Cognac region of France on our Berluti, Krug and Hennessey trip. So here I give you my Coles Notes of the experience.
On the trip, we had the opportunity to hear firsthand from the CEOs of Maison Krug, Hennessy and Berluti as to how they continue to write their story of success and fulfill the vision of their founders from generations ago, while implementing new and innovative approaches to staying relevant as brands that are the epitome of luxury and pleasure.
One of my favourite memories was our tasting of various Krug champagnes while listening to different types of music — music pairing, they called it. No surprise, since music connects you to emotions and champagne was created to give you pleasure. As the Maison discovered that there is more and more research and interest surrounding the changes hearing can make to the tasting experience, Krug actually began inviting various musicians to visit the House and create music that matched the vintages. Creating colour patinas inspired by the Krug vintages was yet another clever idea that came through the partnership between Krug and Berluti.
Next, John Michele, one of the three shoemakers at the Berluti Maison, showed us the process of hand-assembling a pair of Berluti bespoke shoes. It's a process that begins with taking an appointment in the store or in the Paris workshops on rue Marbeuf. Next, taking the measurements by hand, making a wooden last, choosing your leather (even shark skin) and choosing your patina (blue, please) are all part of the process to achieve a pair of shoes that have absolute comfort and are a truly personalized masterpiece. Then, six months to a year later … your bespoke shoes (not to be confused with ready-to-wear shoes) will arrive at your door, all the way from Paris. Understanding the culture of this brand means understanding that with each pair of bespoke shoes, there is a huge emphasis on quality and perfection.
Cognac (eau de vie at this stage) tasting happens every day at 11 a.m., like clockwork, at the Hennessy Maison, led by the master blenders. Why, you ask? Because at this hour, all your tastes and senses are heightened. My favourite was the 1979 Hennessy Paradis.
On the last evening of our trip, we had an incredibly insightful dinner at Château de Bagnolet, the private Hennessy house, with Mr. Maurice Hennessy. Imagine sitting next to the world's bestselling cognac producer. With the knowledge that 120 bottles are sold every minute, somewhere in the world, I tried to carry on a conversation while doing the math in my mind. But Mr. Hennessy was describing his reaction and pride at the discovery of yet another musical artist using the Hennessy name in yet another rap song.…
So, with a Hennessy in my hand (I think you know the lyric to this song), we continued our conversation about his belief as to why it is important, as parents, to allow our children to follow their dreams and passions and not force them to work in the family business. His candid opinions about life in general may not have been the choice of topics for a publicist. But I valued that evening and our conversation more than any well-written press release on a brand and its ambassador. After all, we are all human and with that comes the realization that luxury and its meaning is not only packaged and aged in a bottle … but in the liberty of speaking your mind truthfully and honestly.
Vive la Paris, its people and their quest for living la dolce vita, each and every day.