Portugal, Distilled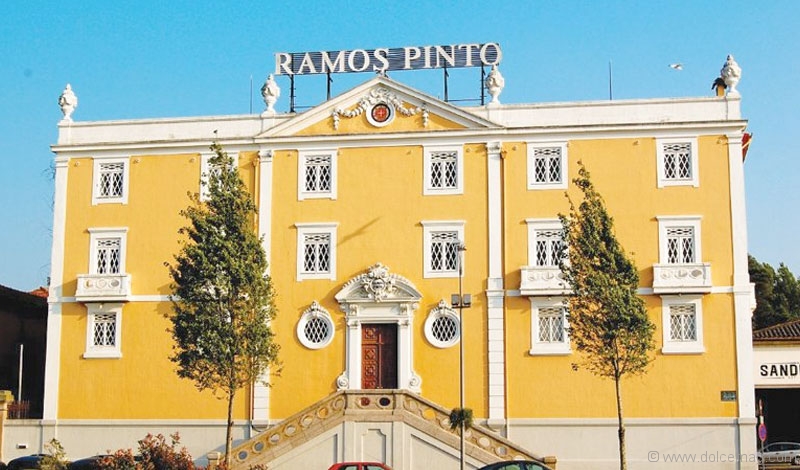 Dolce Magazine has a new favourite port: meet the House of Ramos Pinto, the historic producers of "divine" vino
If Portugal isn't on your list of places to go before you die, consider pencilling it in. And if it still doesn't seem like a feasible trek, worry not: you can taste Portugal by sipping it from a wineglass.
The House of Ramos Pinto is a winery based out of Vila Nova de Gaia, Portugal — the postcard-perfect type of place we all like to imagine ourselves in after a long day. The winery was founded in 1880 and almost immediately found fame for its stellar bottled wines and groundbreaking approach to winemaking. A Ramos Pinto wine comes to life in a unique way, and it's partially thanks to the winery's location on the Douro River.
While Ramos Pinto started off with a bang back in the 19th century, things only continued to evolve for the Portuguese brand. Over the years, the winery paid attention to its region, meticulously researching its qualities that enabled such formidable wine. Eventually, Ramos Pinto acquired more estates with unique wine-producing characteristics: Bom Retiro, 109 hectares situated in an ancient garden; Urtiga, in which all vines are averaged at 80 years old; Bons Ares, which dates back to the Roman times and where the winery established its vinification centre; and Ervamoira, 150 hectares of flatter land. All four estates come together with their specific qualities to produce Ramos Pinto's unique nectars, which are perfected to the point where they have often been described as "divine."
Ramos Pinto is a leader not only on Portugal's wine scene but on the international stage as well — and as such, its team is as passionate about educating as it is about crafting the perfect wine. This inspired the unveiling of the winery's on-site Ervamoira Museum in 1997, a space dedicated to the environmental, oenological, anthropological and archeological research of the region. The winery's facilities are open year-round to satisfy curious wine lovers, welcoming locals and tourists alike into its iconic cellars, museum and historical archives and library.
Whether you're taking a guided tour and tasting in Vila Nova de Gaia or pouring a glass at home, Ramos Pinto's wines ensure that while sipping a helping of port, you are savouring history.
photo by Telmo Carquejo