Ruben Rua: Portuguese Model, TV host, business mogul and connoisseur of La Dolce Vita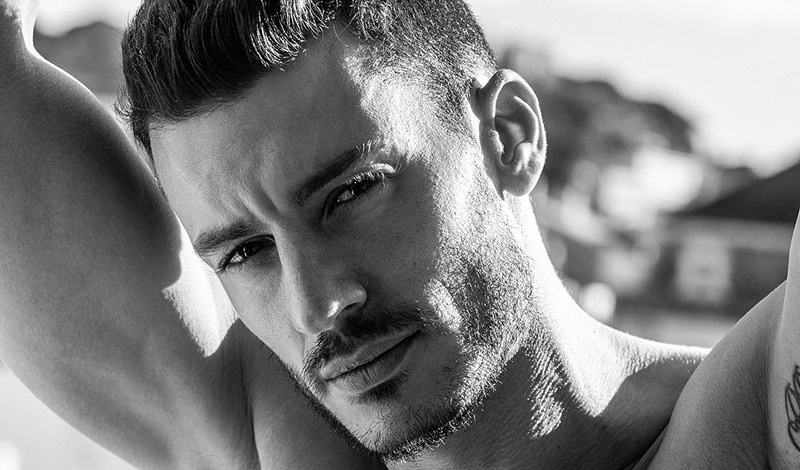 Ruben Rua — a model, actor, TV host and businessman extraordinaire living in Lisbon, Portugal — sat down with DOLCE and shared his positive outlook on life during these unprecedented times.
Q: Tell us a little bit about yourself.
A: I was born in Porto, which is a city in the north of Portugal, and lived there until I was 19 years old. I did my schooling there, while living with my parents and my sister. Back in 2005, I was part of a contest called Elite Model Look, which is one of the largest in the world, and that's how [my modelling career] started. In 2007, I did my first fashion week in Milan and Paris, where I walked for Dolce & Gabbana, Valentino, Bottega Veneta, Jean Paul Gaultier, and things really took off. I've travelled around the world — London, Milan, Paris, Tokyo, Greece, Germany and New York.
Q: Outside of modelling, what else is on your resumé?
A: I have a degree in communications. I never stopped trying to grow my career as a model, but was never satisfied with just that — I liked to explore other areas. At the end of 2015, I was in a movie called A Única Mulher that made it to the cinema here, which was my first experience as an actor. In 2016, I wrote a book titled Podes Ser Tudo, which translates to "You Can Be Everything," and it tells my story from when I was young. I then began working as a TV host, because television is a big passion of mine.
Q: How are you coping with the COVID-19 pandemic?
A: Portugal is a safer country in Europe, compared to the numbers in China and Italy. I have been at home for about two months and I had to accept my reality. I thought, "What could I do to be active?" I started to do online courses, improved my cooking skills, watched lots of movies and have been exercising in my living room, because it's very important. It is proven that if you exercise three times a week for 30 minutes, you are a happier person.
Q: What is your favourite photo shoot to date?
A: The first things you do in life are always very special — the first editorial, the first interview, the first photo shoot, the first cover … they just stay in your memory forever. My first editorial was shot back in 2006, in Madrid, and it was for GQ Spain, and for me, it's a very beautiful memory. One of my recent shoots was with Madonna for VOGUE Italy, but it was actually shot here in Lisbon.
Q: What gives you your inspiration for the content that you share with the world on social media?
A: When I share things, I try to be truthful. What the industry is looking for now is talent, personality, attitude, charisma — who are you, what's your message? It's not about what you say, but how you say it. I think I'm inspiring, because of the people I have around me. I try to spread positive messages, while remaining faithful to myself. I don't try to be something else.
Q: If you could change something about your past, what would it be?
A: I don't want to sound arrogant, but so far, I believe I was destined to make the right decisions at the right time. Maybe you could say that I could have travelled more to further my international reputation. At the same time, I took a degree, I studied … so, many things happened in my life here, and I think it's important for people to understand that you can't have the best of both worlds. It's about making choices … I think I was a full-time model at the right time. And maybe now, I might be ready to [focus on] business and family planning. I'm 33 and when I look back, I am happy with what I achieved, and I feel confident for the next 33 years of my life. The past is gone, and you can't be stuck on something you did 10 years ago.
Q: If DOLCE were to visit your hometown for 48 hours, where would you take us?
A: If you come to Lisbon, we have to do this properly and start in Porto, where I was born. We'd stay there for at least one day, so you can feel the vibe and understand the nostalgia of the city. I would take you to the beautiful tourist points, so you can breathe in the north of the country. Then, we could walk through downtown Lisbon, where I live, and visit Meco beach, where the sea is so blue. In the evening, there are two restaurants that you can choose from, where we could have dinner and watch the sunset.
Q: What is on your bucket list, when this pandemic is over?
A: First things first: I want to see my girl. Travelling is something I also love to do. I would really like to do a romantic trip in the Maldives. I also want to party. I'm not usually a party guy, but because we haven't been allowed to, it suddenly makes me think about it more. I'm a simple guy; I just want to be able to work, travel again and be with my loved ones, when it's safe.
Q: How would you say you live la dolce vita?
A: I love that term — "The good life." I try to live it every day. The older I get, the more I realize the importance of it. All my life, people around me have said I am a guy who knows how to live a good life. I've studied the science of wellbeing and how to be happier. First, you need to be grateful for what you have, and second, you have to share your experiences. La dolce vita is the memory of life.
Interview & Written By Jessica Spera