Tom Otterness Playground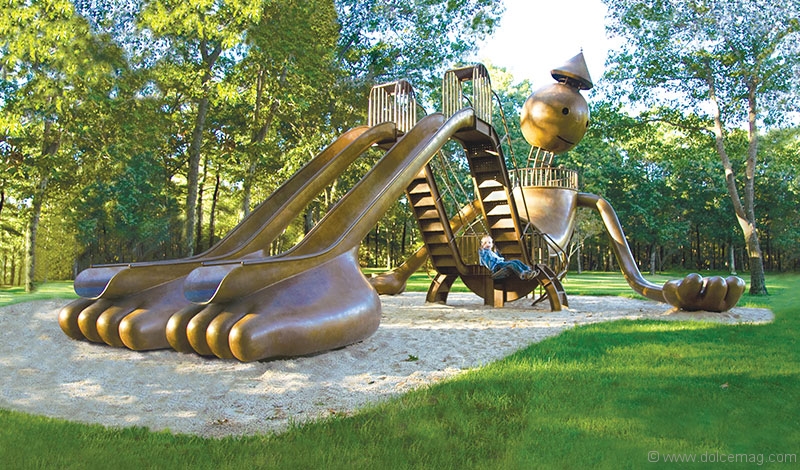 Why take your kids to the park when you can bring the playground into your backyard?
This custom piece by Tom Otterness is a classic example of his ambitions toward anthropomorphic architecture. Virtually created using computer graphic design, the masterpiece is typical of this artist's love for playful, fun sculptures. Each piece is handcrafted, welded together, and finished with a smooth waxed surface.