Carole Tanenbaum: Timeless Treasures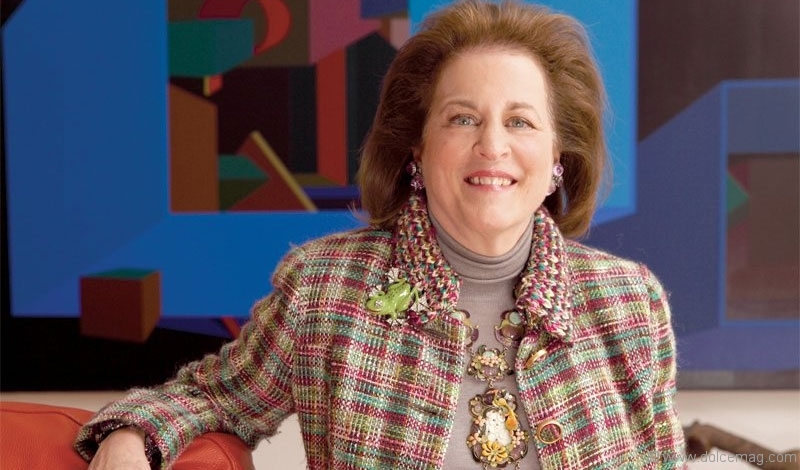 Throughout time, fashion has been shaped by decades of changing styles. And although today's trends transform seasonally, we just can't seem to let go of the past. The ruffles and corsets of Victorian times crop up on our runways, reminding us of a time when fashion meant an expression of femininity and status, while vintage icons like Jean Harlow, Grace Kelly and Audrey Hepburn remain fixtures in fashion.
It's no wonder that the vintage couture movement caught on so quickly. And it is spreading across realms, from fashion to home décor, to accessories.
Vintage accessories offer a way to preserve a little piece of history and carry it with you, completing your outfit and adding a touch of intrigue. "When someone puts on a vintage pin or a layer of Victorian necklaces, people are going to ask about them. It's a great conversation piece," says accessories maven Carole Tanenbaum. "I've always liked to think of vintage jewelry as wearable art."
With a personal collection of 5,500 vintage pieces and a retail inventory of over 20,000, this bijoux aficionado has built an empire out of what was once just a beloved hobby. A young Tanenbaum was raised in a family of collectors, and thus grew up accumulating everything from bottle tops to matchboxes. "It's funny because although we were raised together, my sisters aren't quite like me. They love to look, they love to see, but they don't need to have. I have the 'having' instinct," she laughs.
Today, her collection brims with exquisite pieces that span the glamorous Victorian era through to the edgy 1980s, appealing to just about every taste. Tanenbaum's collection has attracted some loyal A-listers, as her acclaimed pieces have graced the wrists and necks of famed stars such as Sarah Jessica Parker, Natalie Portman, and First Lady Michelle Obama.
Transcending years of evolving fashion statements, each of Tanenbaum's keepsakes is completely unique, breaking down fashion barriers and telling intimate stories of previous owners.
Many people are not aware that before Carole Tanenbaum became the name synonymous with immaculate vintage collectibles, she had been Carole Tanenbaum – successful child psychologist with the Toronto School Board. But her heart wasn't in it, so she moved on to the art world, where she built corporate art collections for Pende Fine Art. This prestigious career no doubt further developed Tanenbaum's discerning eye for the rare, exquisite and classic.
Now that her prized collection is showcased in over 42 prestigious venues worldwide, it's safe to say that Tanenbaum's decision to focus on her growing jewelry business was a sound one indeed. "I never thought vintage was a fad," she says. "I love the fact that people are becoming more understanding of the joy of accessorizing in vintage. I feel like I was a part of that, and I'll continue to be because I think that it's the most creative fashion statement."
Besides getting to wake up to her dream profession every day, Tanenbaum counts her family as her greatest blessing. "My family just fills me up. I love to be with my grandchildren who educate me, and my husband, Howard, who's this prince of a man and shares my interests. We can sit at the cottage toe-by-toe and still feel like we're doing something great," she beams. www.caroletanenbaum.com