Paul Venoit – Q&A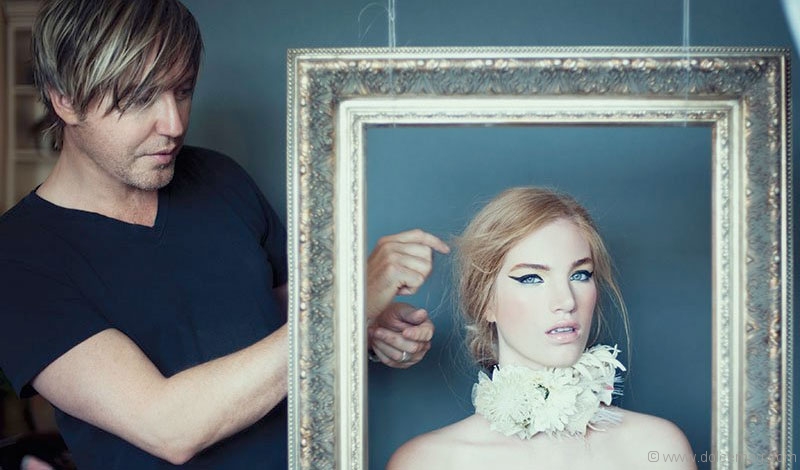 Q: What brands do you recommend that will last all day, even in hot and humid weather?
A: When looking for makeup that will go the distance, it's not really about a particular "brand" as much as it's more about the application and choosing makeup that is long-wearing. Use primers, waterproof mascara, gel eyeliners and lip stains to keep makeup in place and you looking fresh.
Q: What are some of the dominant lipstick shades and eyeshadow hues for this season, and how can one incorporate these trending colours into her makeup regime?

A: When it comes to summer beauty looks, bare, beautiful skin is at the forefront. Brilliant shades of blue and green are on the eyes and slicked, vivid crimson hues on the lips. Neutral lips are still ruling, along with glowing skin. Exaggerated lashes and brows are balanced by softly smudged-in eyeliner. Be playful and opt for a green or blue liner.
Q: How can one achieve a fresh and clean, boardroom-ready complexion?
A: Looking fresh begins with flawless- looking skin. Showcase your best features using monochromatic tones (use brown, blue or a grey liner to rim your eye as opposed to black, which may be harsh). Avoid bright colours and heavy application.
Q: What are the top expensive beauty products every woman should splurge on?
A: Serums, moisturizers, sunscreens and foundations are a few products I believe are worth investing in. Save on mascara and lip gloss.
Q: Why is it important to buy quality makeup?
A: Buying quality beauty products is important because they often have better formulations and tend to deliver longer-lasting results.
Q: What are some tips with which one can glam up her look?
A: Using highlighters on the cheekbone and in the inner corner of the eye. Lining the inner rim of the eye with a darker pencil and applying a new coat of mascara. Fresh slash of lip gloss … and off you go!
Q: Any suggestions for natural makeup on
the beach?
A: Wear sunblock. If need be, nothing heavier than a little concealer or tinted moisturizer.
Q: Can you share some of your favourite staple products in your makeup kit?
A: Hydrating serum, highlighting wheel, bronzers and a wide selection of lip colours and my special powder brush that I use to create a flawless finish.
Q: Most memorable moment while applying a celebrity's makeup?
A: My client running behind schedule and having to prep her while flying on a private jet with a royal on-board as she was heading directly from the plane to her red carpet event. Nuts!
Q: What are the three must-have products every woman should have in her makeup bag?
A: A good bronzer, highlighter
and lipstick.
Q: What is the most important beauty advice that you can give to a woman?
A: Be confident. Nothing is more attractive than a confident woman.