Country Artist Megan Moroney's Debut Album, Lucky, Out Now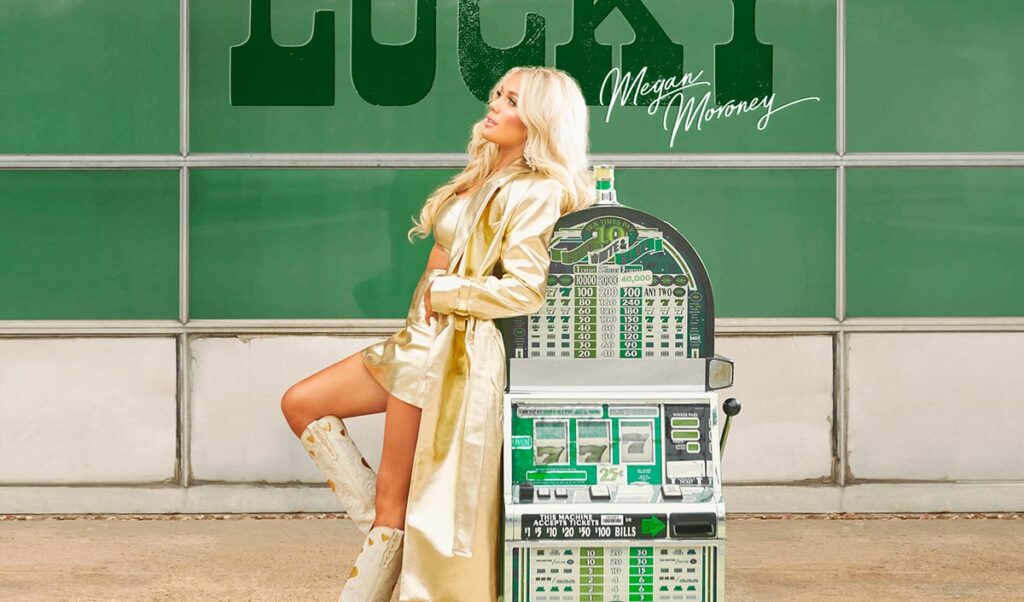 Sony Music Nashville/Columbia Records rising star Megan Moroney strikes gold with the release of her massively anticipated debut album, Lucky. A daringly honest look at all the major wins and losses of her life at age 25, Lucky features the Georgia-bred singer-songwriter-guitarist's breakout hit, "Tennessee Orange" — a newly-Platinum-certified viral smash that's cracked the Top 10 on country radio and surpassed an incredible 196 million streams to date.
Megan Moroney grew up in a musical household heavily influenced by legendary songwriters in classic country, southern rock and Americana. During her freshman year at the University of Georgia, an opportunity to open for an established country artist at the iconic Georgia Theatre prompted Moroney to write her very first original song. From there, she developed a love for storytelling and soon became known for her distinctive voice and honest, conversational lyrics.
Lucky showcases the stunning songcraft and gorgeously gritty vocal work that has received critical acclaim over the past year — including, most recently, a nomination for New Female Artist of the Year at the 58th Academy of Country Music Awards. Billboard praises Lucky, stating it "showcases the substantive musicality and intuitive songwriter beneath Moroney's aesthetic as a fashionable, bubbly blonde with a hit song and vocals featuring an intriguing blend of honeyed and raspy."
Her album expresses themes of toxic relationships to romantic confusion to the thrill of making possibly bad decisions on a rowdy night out. She candidly shares, "All these songs came from me writing about my life; I don't ever put on a persona or try to be something I'm not. I'm just a 25-year-old girl from Georgia who happens to be very in touch with her feelings and knows how to turn them into songs."
The Lucky Tour kicked off on May 5 in Oklahoma City and includes her New York City debut at The Bowery Ballroom on September 20. With many of the venues selling out within minutes, the 22-city trek will stop at major cities and iconic venues coast-to-coast, including her first-time appearances as an in-demand headliner in Chicago (Joe's on Weed St.), Los Angeles (the Troubadour), New Braunfels, TX (Gruene Hall), and more. For full tour dates and ticketing information, visit her website below!