One-On-One With George Stroumboulopoulos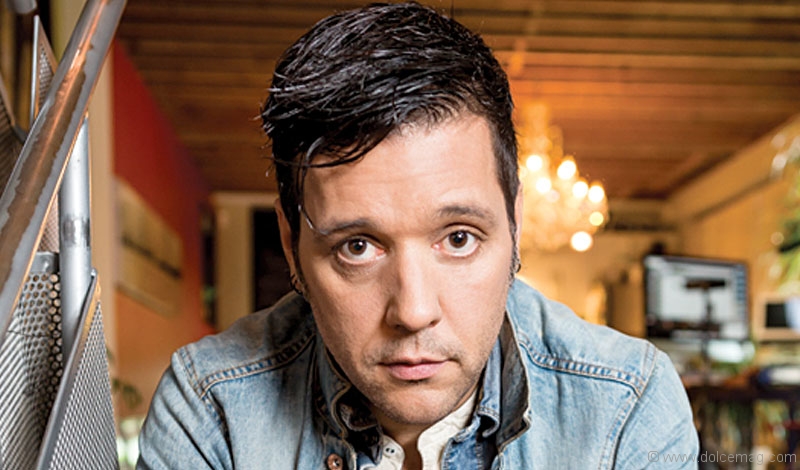 For the past decade, George Stroumboulopoulos has been the poster boy of the CBC with his primetime talk show George Stroumboulopoulos Tonight. This fall he started a new journey, as he took over hosting duties of the preeminent stick-and-puck program in the country, Hockey Night in Canada (HNIC). We sat down with Stroumboulopoulos in his home studio to talk HNIC, music and if he's ever going to settle down.
What's it like to be the new host of HNIC?
It's so strange to me to host Hockey Night in Canada. I love it. I love hockey. I love television. I love communicating with Canadians and being in good company with them — I spent my entire life working at honing those skills — but it's still so strange to think about it. I don't take it for granted. I'll put it to you that way. I don't take it for granted.
Were you nervous at all for the first broadcast?
That first night, that Saturday night, I wasn't nervous at all. Not even a lick. To a point where I was in the hallway and I thought, "This is weird. I'm not feeling anything at all," except for, "I'm ready. I'm ready and I want to have fun." That's what I keep saying: "I want to have fun."
Response has been mixed to you hosting HNIC. How do you deal with that criticism?
When people saw me on Hockey Night in Canada, the two things they had the biggest issue with were "You're not Ron" and "Look at your pants. Your pants are skinny." So people don't like that. What am I going to do about that? Can I be nervous about that? Do I have to change who I am to make random Twitter people happy? Of course not. You just can't worry about it.
Let's talk about The Strombo Show. You play a rather eclectic mix of music. On one of your recent episodes you played everything from Coldplay to Journey to Joel Plaskett to Celine Dion to Sonic Youth to some band
called Greylag.
Well, my mom always told me your life is a mansion. So just don't use two rooms. Use them all.
Describe your exploration of music. How do you find this stuff?
It always changes. I have a lot of friends that like good music. So we'll just share ideas. "Hey, have you heard this? Have you heard that?" The other thing I do is — I do it often, not every day, but I do it often — I'll find a song that I like and then I'll just research and find out who influenced that artist and then which artists influenced her and go back and back and try to find the ground zero of everything I like in terms of music. And in that journey, you go down a lot of wrong hallways and sketchy alleys. You'll find stuff that's not connected to what you were looking for, but you just find new stuff.
You're 42 and have never been married. Have you ever thought about settling down and starting
a family?
The thing that makes me happy the most is coming home and putting on music. I live a very solitary life. I've got lots of friends, but my home, my choices — I'm sure I could do it. But you know what it is? I just never really felt like I needed to or felt like I wanted to. If it happens it happens, and I'll be cool with it. But it's not planned. It's not like I feel there's a hole in my life. I don't feel that. Life is what you make it.