Delight in the Night with Shimmer and Elegance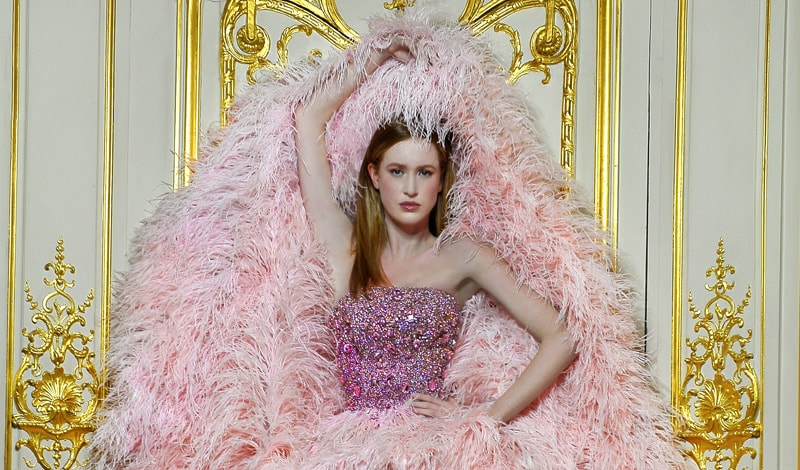 Alin Le' Kal – A Designer with International Appeal: As the first-ever Melbourne, Australia, designer to debut a collection at Paris Fashion Week, Alin Le' Kal's rise within the fashion industry has been nothing short of impressive.
An RMIT graduate, Le' Kal's pieces are built on attention to detail and confident garment construction. With a signature style that relies on slowing down fashion so quality takes priority over quantity, his work has already been worn by numerous celebrities on the red carpet. Even the invitations for the Paris Fashion Week show, created by Giant Invitations, were clean in design and printed on a thick white stock imported from Europe, carrying with them the designer's approach to esthetic.
The collection itself, titled Reflected Elements, was inspired by the nature, colour and scenery of Australia, specifically the textures and natural hues of Queenland's corals. It was realized with a team of 20 people and a design process that took place over the course of five months. "I lock out a lot − it is a process," says Le' Kal. "I cut myself away from any distractions – that means turning off my phone, the television … all technology, and isolating myself. I get in my element by turning on some music and focusing on the creative process."
While being the first designer from Melbourne to debut a collection at Paris Fashion Week is an honour, that's not to say it's without its challenges, and he's had to consider how his work is received on an international stage. "[The European couture market] is very different to what Australia is used to," he continues. "Australian fashion style tends to be much simpler in their own unique way, as we have fewer galas and big events to wear couture pieces to."
"I want [women] to feel beautiful," he continues, talking about what it means to be a designer. "If they do not feel beautiful, it will show while they are wearing the dress. It's all about the feeling."