American Eagle Outfitters — Denim That Moves You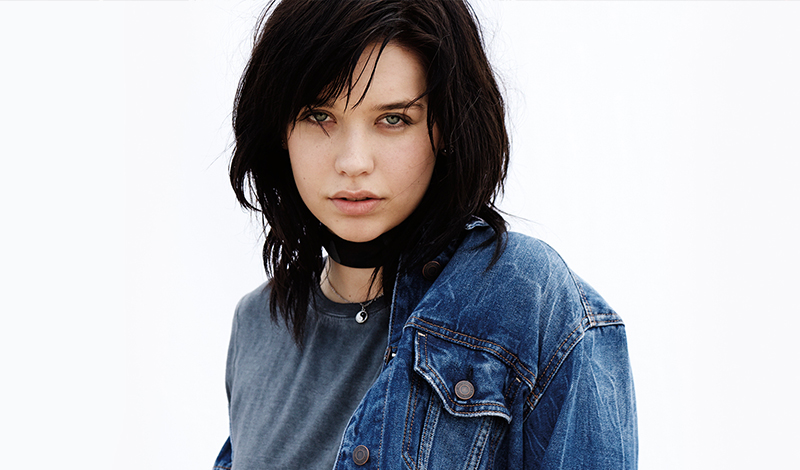 American Eagle Outfitters unveiled its new fall 2017 denim-themed campaign on Thursday, the largest denim offering yet. Entitled The New American Jean, this collection contains innovative denim designs of new fits, fabrications and washes, and it allows wearers mobility and comfort. "We are continuously evolving our technology to represent a new standard in denim," says Chad Kessler, American Eagle Outfitters' global brand president, in a recent press release.
Highlighting this fall 2017 campaign is an inspiring cast of millennials from various industries and diverse backgrounds. Among them are: model-actress-vlogger Amanda Steele; the Los Angeles Lakers' rising star Brandon Ingram; former world champion bull rider and model Bonner Bolton; model and inclusivity activist Halima Aden; and English model and Self magazine contributor Iskra Lawrence, to name a few. This group of individuals was specifically selected "for their ability to break stereotypes and credibility in their multi-hyphenated careers," as described in a PRNewswire release. The campaign, through an inspirational video and sets of imagery, depicts the cast representing a specific style, passion and personality. The song "Can I Kick It?" by A Tribe Called Quest was selected as the campaign's soundtrack. "With fit, quality and value top of mind, we hope our jeans can inspire this generation to make their mark through creativity and self-expression," Kessler says.
The New American Jean has an up-to-date jean collection that redefines the modern standards in style, comfort, fit and wash. The release states that this collection is "made for this generation and how they move and create." Within the collection are the best-selling Jeggings — skinny denim fit jeans. On the men's side, American Eagle debuted black denim selections with a slimmer and popular flex fit.
American Eagle Outfitters' back-to-school collection offers 15 fits for women and 11 for men. It will appear in stores and online July 8.
Photos Courtesy of American Eagle Outfitters