Dolce & Gabbana and Razer: The Rise of Gaming-Inspired Fashion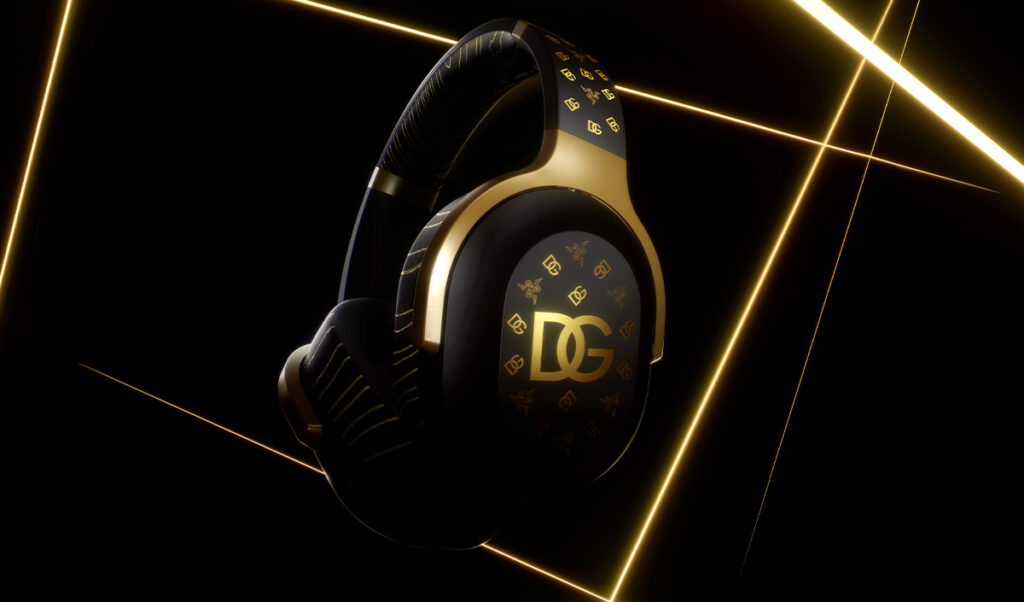 Dolce & Gabbana and Razer collaboration blends luxury fashion and gaming nostalgia seamlessly to the world's first Razer Chroma gaming chair, limited-edition apparel, and cutting-edge peripherals
The globally renowned lifestyle company for gamers, Razer™, was founded in 2005 and has paved the way for the gaming culture ever since. With its first dual headquarters established in San Diego, Calif., and Singapore. The brand has grown exponentially to 19 offices worldwide and is recognized as the leading brand for gamers in the USA, Europe and China, arguably the mecca of gaming.
History has now been made with their newest collaboration announcement. Moving into the new year, Razer has announced its latest partnership with esteemed fashion house Dolce & Gabbana. The collaboration is a testament to an exciting and evolving trend: the rise of gaming-inspired fashion.
"Razer is no stranger to pushing boundaries in both gaming and style, as evidenced by our in-house apparel collections and fashion-forward partnerships. We're excited to collaborate on a new line of apparel and hardware peripherals to the gaming and fashion community," says Addie Tan, head of Lifestyle at Razer. "The Dolce & Gabbana | Razer collaboration represents a bold leap into the intertwined future of gaming and fashion. Every piece in this collection is a testament to the unique synergy of technology and design, appealing to the discerning tastes of both gaming enthusiasts and fashion aficionados."
Brought to the centre stage by Min-Liang Tan, CEO and cofounder of Razer, the ground-breaking collection will feature two unveilings showcasing the collaboration's monogram and unique zebra prints across the range. First, the Dolce & Gabbana | Razer ready-to-wear collection features a range of carefully selected apparel, with statement pieces and versatile essentials. Second, the hardware selection showcases Razer's award-winning peripherals, inspired by Dolce & Gabbana's Italian luxury heritage and one-of-a-kind artisanal design.
The collaboration itself is a first-of-its-kind and an exciting moment for both the fashion and gaming industry. More importantly, it demonstrates that functionality, style and comfortability can be executed in unison at the highest level.
"Our collaboration with Razer has been an inspiring journey of creativity and innovation," says Davide Sgherri, head of New Media at Dolce & Gabbana. "By seamlessly blending gaming's dynamic energy with Dolce & Gabbana's iconic style, we have crafted a collection that transcends traditional fashion boundaries."
The Dolce & Gabbana | Razer Barracuda boasts a sleek silhouette adorned with the iconic Razer Triple-Headed Snake logo and the Dolce & Gabbana monogram in an elegant 24K-gold-plated finish, complemented by a meticulous zebra print overlay on the earcups. Powered by Razer's TriForce Titanium 50mm drivers and THX Spatial Audio, this headset delivers an immersive gaming experience.
The Dolce & Gabbana | Razer Enki Pro and the Chroma Edition (first of its kind in the world) redefine ergonomic excellence and artistic flair, featuring Razer's Triple-Headed Snake logo and Dolce & Gabbana's signature monogram, as well as a luxurious 24K-gold-plated Dolce & Gabbana logo.
To put it simply, the gaming culture just got a lot more attractive, and fashion has become even more versatile.
The limited-edition Dolce & Gabbana | Razer collection will be available for purchase during the festive season of late 2023, with only 1,337 units of the hardware products available globally.