Flourishing Fashion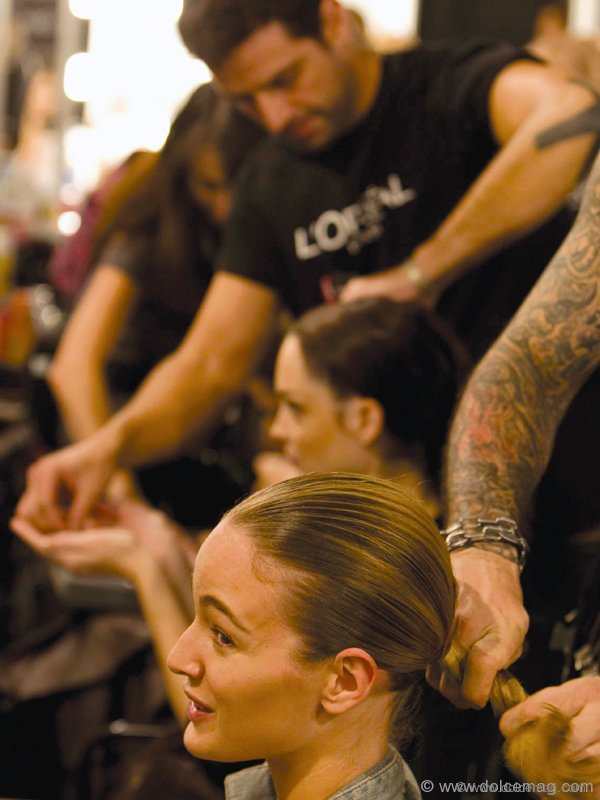 The seeds have been sewn for Spring/Summer 2011. From whimsical flowerets to romantic reincarnations, Cibeles Madrid's Fashion Week previewed a pristine garden of blossoming couture.
1. Stylists prep models behind the scenes during Madrid's Spring/Summer 2011 Fashion Week.
2. Blushing rosebuds adorn this sheer embroidered black dress from Elisa Palomino's Eternal collection.
3. Models make the right move on the runway in Elisa Palomino's cocktail wear.
4. Not surprisingly, Madrid-born designer Javier Larrainzar walked out a collection worthy of applause. This patterned, flowy gown is one of many pieces that seep subtle sensuality. www.jlarrainzar.com
5. This textured floral mini-dress is one of the edgier numbers from Elisa Palomino's Eternal Spring '11 collection. The budding Spanish designer, who's worked under Roberto Cavalli and Diane Von Furstenberg, is touted to be a top industry contender. www.elisapalomino.com
6. Elisa Palomino's flirtatious frills evoke the forgotten beauty of far-reaching femininity.
7. Cinched with a bow, this black and white deep-V Roberto Verino dress will impress at any affair.