Hugo: An Anthem For Urban Rebellion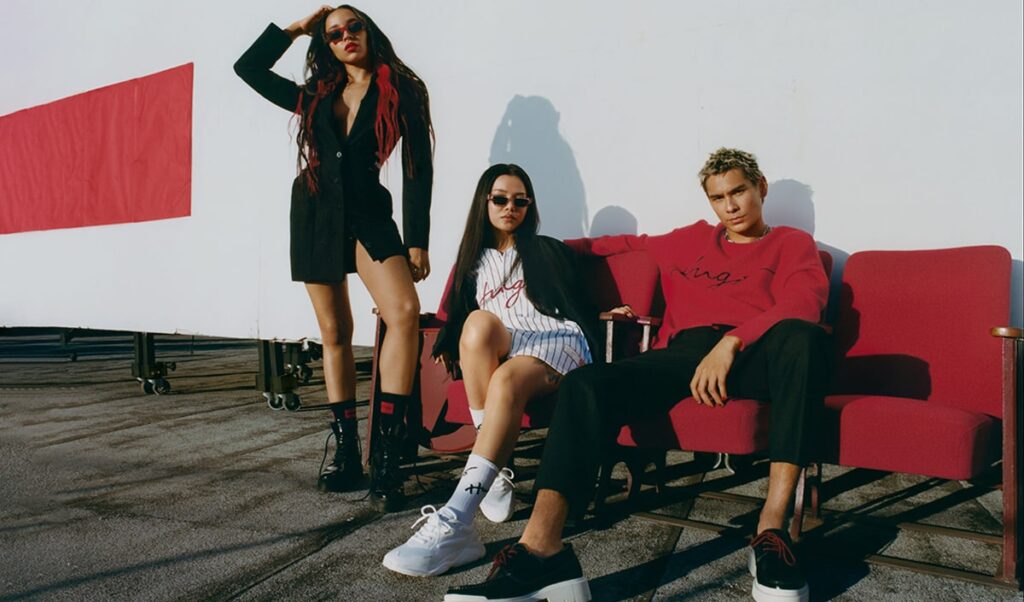 The Spring/Summer season of fashion has sprung, and, this year, HUGO takes attitude and rebellion to new heights, redefining what the brand's image is all about.
In light of the recent brand refresh, HUGO has channelled its roots, breathing new life into original mantra #HUGOYourWay, packing it with new meaning and ultimate 'vibe-rancy'! Starting the year off strong, the SS23 campaign was created as a celebration of true individuals: those who go their own way, in their own unique style.

Stitching icon status into a brand is not an easy feat. Luckily, HUGO stays true to its pioneered image, incorporating its vibrant red tone throughout the campaign. Making cameos across all streams of marketing, the hue reminds the world what raw rebellion and powerful originality can do for a brand when DNA stays true.
While its mantra and palette are familiar, an entirely new cast takes the spotlight for the season's debut, setting the stage for a new generation of brand ambassadors. Three icons of individuality and bold energy make up the Spring/Summer 2023 campaign. American heartthrob, actor and skateboarder, Evan Mock, joins triple-threat Tinashe, alongside Tik Tok superstar and breakthrough artist, Bella Poarch, in the campaign's push for individualism and the rejection of conventional norms.
Pictured solo and as an ensemble, the trio grasps the vision of the mantra with such relevancy and original flair, creating visuals that project the reality of the rebel and speak to the target audience. Guided with the creative talents of Trey Laird and his agency, Team Laird, and brought to life by photographer Stuart Winecoff, #HUGOYourWay has a personal feel and one that is such a timepiece for the season.

The brand's use of these multitalented headliners infuse the campaign with their own eccentricity and talents, bringing spirits of playful charm (Evan), daring defiance (Tinashe) and striking cool confidence (Bella). While their artistries are individually apart, they each tie together a story of style and talent, united on the foundation of uniqueness — just like HUGO.
Apart from the stars, the new SS23 collection from HUGO is crafted to shine. Contemporary, oversized denim, matched with a sleek reimagined logo and layers of the unmistakable signature HUGO red make this season's style statement. The capsule of in-your-face sweaters, jeans and accessories for men, matched with essential bodywear, skirts, shoes and printed trousers for women blend liberal tailoring with unapologetically unique looks for an ultimate bold and statement-worthy collection.

HUGO strives to reinvent norms and reminds its global audience of youth that the brand is rooted in creating not only a platform for self-expression, but also a lifestyle free from limitations.