Julie Vino: Collections That Transcend Beauty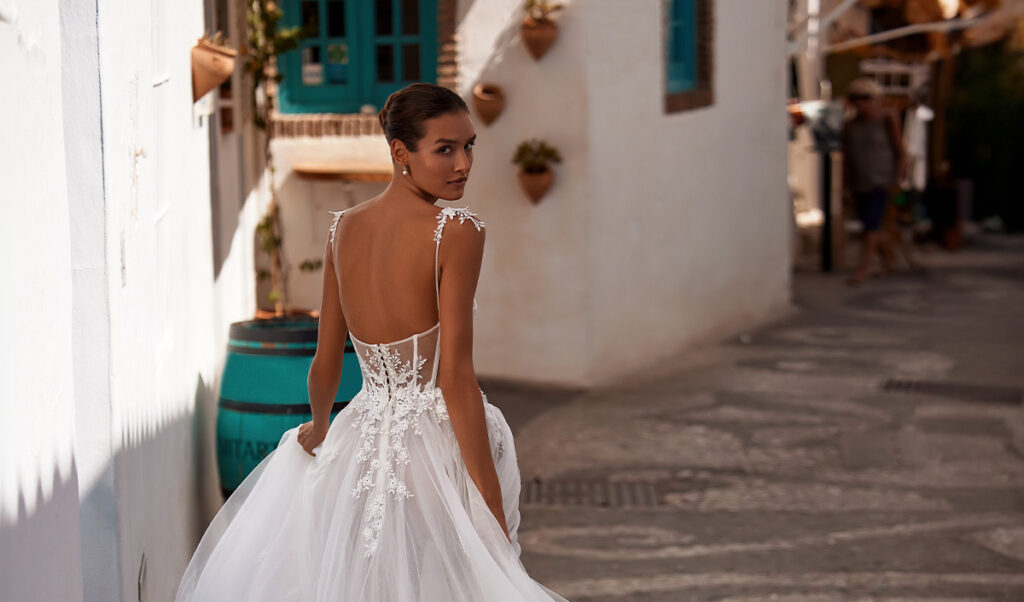 As you walk down the aisle, all eyes will be on you – gorgeous, picture-perfect and unforgettable.
Julie Vino
Designer Julie Vino always embraced her creative and artistic interests growing up. But the world of fashion is what brought forth her passion and full potential. It was during her fashion design studies and internship that her unique stylistic vision began to take shape. Specializing in evening and bridal fashion, her distinctive combination of classic style with a tasteful modern touch aligned with the leading fashion trends of Paris, Milan and New York is what led her to prominence.
"Whether it is handmade Indian brocade, unique French lace or the finest fabrics and detailed embroidery from Italy, every collection piece is made to be awe-inspiring."
"Every bride deserves devoted, undivided attention on her wedding day and to be gowned in a beautifully tailored dress that emphasizes the sculptural curves of her body."