Waimari: The Wonder Of White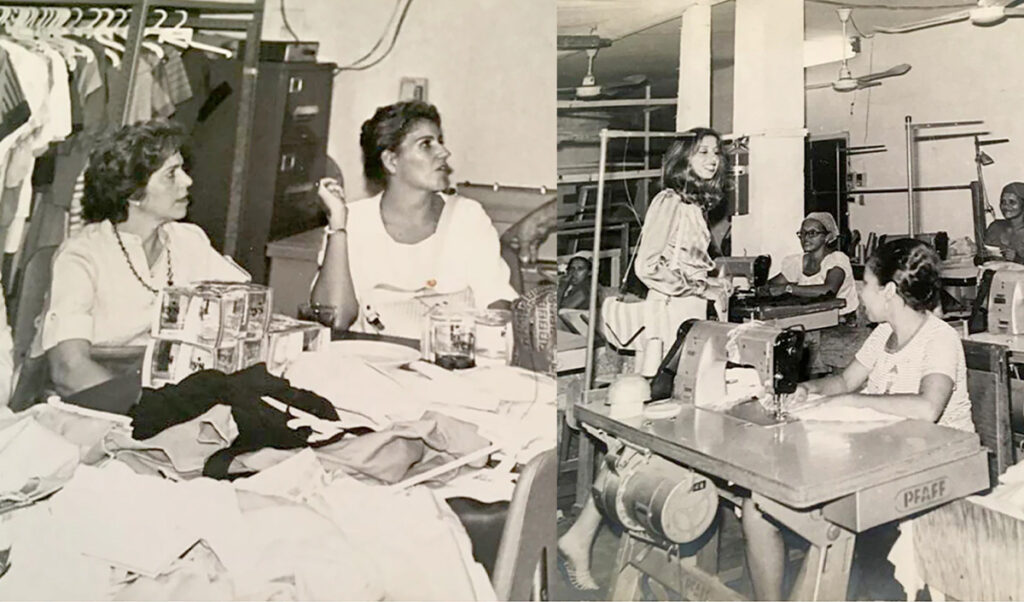 Colombian sisters Stephanie and Maria Catalina Martinez have reinvented their family's clothing tradition with the Waimari resortwear collection.
In fashion, white is timeless, white is elegance and white is purity. There is a reason it is the colour of traditional wedding gowns. Perhaps no designers capture this timeless elegance and purity better than the innovative and creative sisters from Columbia behind the fashion brand Waimari — designing resortwear that is bright, light and white, and which is fast becoming a staple of style.
Stephanie and Maria Catalina Martinez grew up in Barranquilla, Colombia, surrounded by fashion since they were small children as their parents and grandparents had devoted their lives to the clothing industry. As the third generation and heirs of this tradition, the sisters decided to relaunch the family factory started in the 1980s and founded Waimari — a new reinvention of the concept of summer and travel staples — while broadening the spectrum of options for the eclectic traveller who wants to appear chic and stylish at every moment and at the same time paying homage to the wonder of white and its effortless fashionability.
Waimari's creative brilliance and design techniques also honour and preserve Stephanie and Maria's rich family history of traditional manufacturing. Craftsmanship and details are essential to the Waimari brand, where nothing is mass-produced and everything is handmade with love, creating beautiful pieces with an eye for today's generation and its taste for plain yet simple fashion.
The Waimari brand is also a reflection of the collaborative spirit of the two sisters and their complementary career experiences. Stephanie graduated from New York's Parsons School of Design in fashion marketing, specializing in luxury brands, and worked for Gucci, Cartier and Michael Kors there. Maria Catalina, who conceptualizes Waimari's collections, studied fashion design at the Universidad Autonoma del Caribe and furthered her vision and distinctive techniques with courses at the Marangoni Institute, FIT and Parsons in New York.
Their shared philosophy is focused on sustainability — materials are not lost but repurposed and used creatively, and they are committed to upcycling and making the best of remnants. Waimari practices lean production with no overseas or overproduction by intermediaries and all manufacturing is kept in-house to control the different stages of the supply chain, from design to production.
Waimari's fashion designs are not only beautiful and creatively distinctive, but socially responsible, carrying on time-honoured family traditions for the greater good. It's often been said that when it comes to colours, the wonder of white is that it goes with everything. It can also be said that when it comes to fashion, Waimari goes with everyone.