People of Style – Carolyn Rodney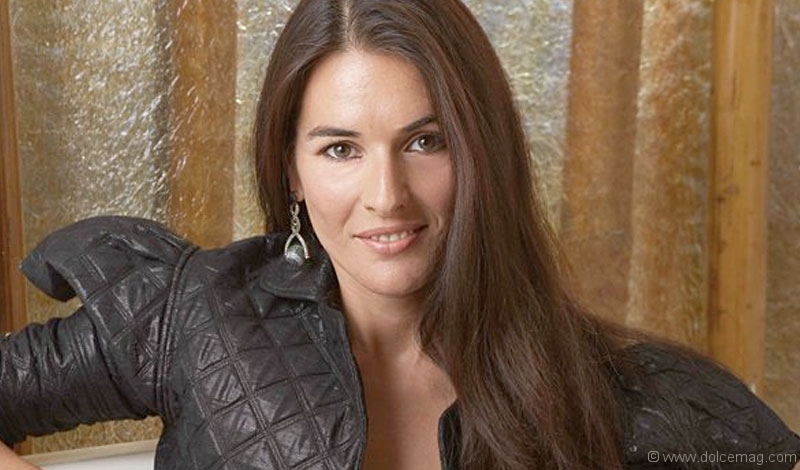 Imagine capturing the spectacular beauty of a peacock or the intriguing mystery of a flying saucer and carrying it with you everywhere.
That's exactly what designer Carolyn Rodney does with her wildly popular, self-titled jewelry line. "I love to see my ideas materialize into objects," she says. "It's amazing to turn an inspiration into a finished product; it feels like magic." Rodney transforms the beauty she finds around her to create some of the most exquisite pieces of jewelry on the market, which have won the praises of celebrities such as Tara Banks and Charlize Theron. Showcasing immaculate gems made with ancient Indian techniques, accessorizing with Carolyn Rodney is bound to turn heads.
Rodney's jewelry career began just two years ago with a trip to Jaipur, India. "I just fell in love with the traditional Indian jewelry," she recalls. "I designed a couple of pieces and had them made while I was there, and when I came back, everyone was asking where I got them." Realizing that she could make a career out of this newfound passion, Rodney teamed up with some Indian jewelry manufacturers and created her first line.
Today, all of Rodney's pieces continue to be made in India, which calls for a great deal of jet-setting. Often spending months at a time in India, the designer manages to divide her time between her home in New York, her native London, and India. "Sometimes I wake up in the middle of the night and can't remember which country I'm in," she laughs.
Flawlessly balancing beauty and brains, this talented artisan's hobbies include collecting vintage fashion pieces and studying metaphysics. Many of her pieces also incorporate her passion for philosophy, making each of her designs a reflection of herself. "There is always a specific, underlying meaning behind the colours and numbers that I use in my designs," reveals Rodney. "I also like to incorporate a lot of sacred geometries, and follow mathematical ratios and patterns." Perhaps one of Rodney's most signature detail is the flower of life that she includes in many of her designs. "Even if the person wearing it doesn't notice any of this, it's all very significant to me, because everything I make has to make sense on some level."
With a melodic English accent, Rodney tells me that she often uses her own life experiences as the creative fuel behind her designs. Inspired by a book called Flying Saucers by famous psychiatrist Carl Jung, best known for his theories of psychological archetypes and the collective unconscious, Rodney created an entire collection to resemble the mystical contraptions. "Jung's theory isn't really about aliens and UFOs," she explains. "It relays a deeper message about the planet, which really resonated with me." Another collection is based on a much more personal experience. "When I broke up with my boyfriend of 11 years, I was always crying, so everything I designed during that time was in the shape of a teardrop," she shares. Luckily, India not only led Rodney to a successful and fulfilling career, but was also the backdrop to her new love story with fiancé, Raghav Bagaria, whom she is set to marry within the year. So will she be designing her own engagement ring? "I want to, but he wants to choose it himself," she laughs. "We had a big argument over this, but I think we're going to design it together!"