The World Architecture Festival 2022 Shortlist Has Been Announced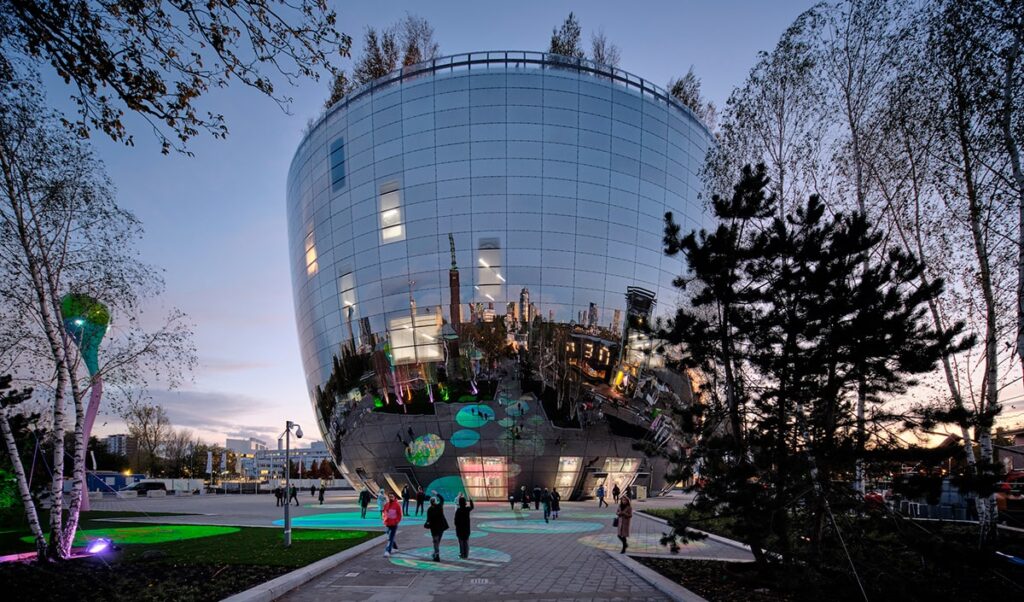 This year's festival, the first in-person event in three years, will celebrate the theme of "Together".
This month, the World Architecture Festival (WAF) announced its shortlist as part of the world's largest live-judged architectural awards event. The shortlist stands at 420 entries, selected from projects from over 50 countries, including Malaysia, Mexico, Canada and the U.K.
The shortlist covers multiple categories and design approaches, from rural villas to state-of-the-art city buildings. The categories include Completed Buildings, Future Projects and Landscape, and they give impressive scope to the talent on display.
In Completed Buildings, you have the Jatobá House in São Paulo's countryside. Designed by Studio Guilherme Torres, it celebrates a sustainable approach to living, running on photovoltaic energy. BEEAH Headquarters, by Zaha Hadid Architects in the U.K., is a project equipped with next-generation technologies, celebrating a net-zero future while setting an example for other workplaces.
The Future Projects looks ahead, making the most of technology and originality to champion innovation. For 2022, you have Toronto's Indigenous Hub. Conceptualized by Stantec Architecture, the hub provides health and social services to Indigenous groups across the city, addressing community needs through a "landscape-first" approach.
The Village of Ancient Trees by the Water, by IAPA PTY. LTD. in China, is another. Situated in Huizhou, the concept revolves around connecting ancient trees to village living. It does so by creating treehouses that give the essence of living among the trees, as well as houses with ecological courtyards.
The Landscape category includes the Paseo Mallorca, by OHLAB in Mallorca. It's a residential complex that manages to reduce air-conditioning needs by 90 per cent, making it a low-energy solution with design choices that focus on top-tier materials.
"The Number And Quality Of Entries This Year Has Been Very Encouraging, And We Are Looking Forward To Meeting In Person To Carry Out Category Judging And Then Our Best-in-Show Awards" — Paul Finch, WAF program director
Yuandang Bridge in Shanghai, by Australia-based architect BAU Brearley Architects & Urbanists, wants to blur the lines between structure and sculpture, creating a new take on the traditional bridge. As a design that places importance on connection, it's split into three lanes for cycling, walking and local vegetation, giving the appearance of a floating garden.
"The number and quality of entries this year has been very encouraging, and we are looking forward to meeting in person to carry out category judging and then our best-in-show awards," says Paul Finch, WAF program director in a statement. "WAF, the outstanding live event in the world of architecture, celebrates its 15th year in 2022. We are delighted to be hosting the event in the magnificent city of Lisbon, and we look forward to re-engaging with our architect and designer friends from across the world."
The festival will take place between November 30 and December 2 in Lisbon and, under the theme of "Together," will host a number of live events and panels with international speakers, exploring topics including post-pandemic life and climate change. Previously, other cities, including Amsterdam, Barcelona, Singapore and Berlin, have played host to the festival.
The live-judged awards, which will decide the winners from this shortlist, will see the chosen architects and designers compete for 43 category prizes. Following that, category winners will compete against each other on the festival's final day for awards in their specialty.