Revolutionizing design with L'Avventura & Associates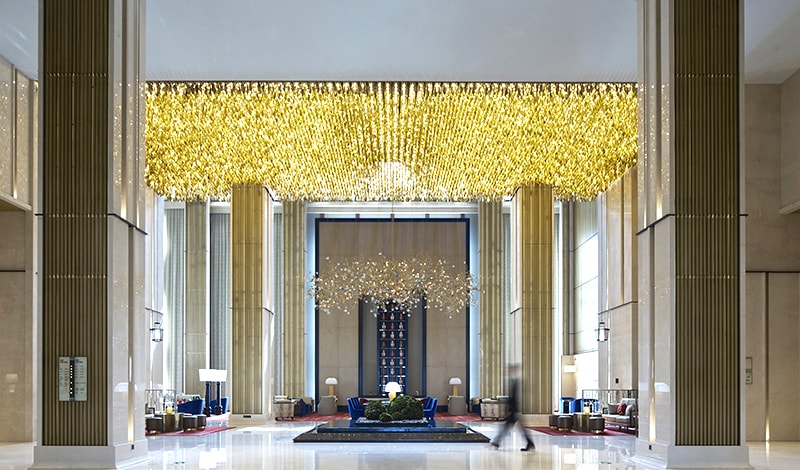 Design shaped by intelligence, freedom and emotion is attainable through the collaborative interior design creations of L'Avventura & Associates.
In the world of art and interior design, few people have left a more indelible impression in some of the world's most exotic locales than Chinese designer James Lee. Lee is the founder of L'Avventura & Associates, a platform connecting designers from around the world as partners on Chinese projects.
Lee has embraced his Eastern philosophy with his original approach to art and design in the collaborative approach L'Avventura & Associates takes toward each of its projects.
L'Avventura lives in the moment, where anything is possible, and the concept of serendipity is at the core of its philosophy. The result is that its works are deliberately unconventional and exceedingly different, shaping not only the future, but also the possibilities of design. How refreshing to enter a space and experience the outcome of free, unbridled design. How delightful to have design take your breath away and touch your soul, echoing the emotions and imaginations sparked by the confluence of art and design.
L'Avventura delivers these concepts to its projects by bringing together the complementary creative energies of a diverse and talented group of best-in-class designers, achieving the exceptional, the unpredictable and the inexplicable with its always-extraordinary designs reflecting the personality of the user.
Lee's approach to realizing a creative vision begins by choosing the right people to reveal true expression, thereby capturing a diversity of ideas shaped by personalities. L'Avventura then identifies the exclusive character of each project, matching its clients with a design team that shares their philosophy, creating a mutual commitment and collective journey to intelligent design that expresses a deeper purpose.
The result is that L'Avventura & Associates's stunning designs are evidenced by and showcased in some of China's most notable projects, such as Beijing's Grand Bay Hot Springs Resort, the Grand Bay View Hotel in Zhuhai, the Hangzhou New Century Grand Hotel, the Banyan Tree Resorts in Beijing and the Jingzhou Qube Hotel.
Each of these individual properties reflects L'Avventura's embrace of contradictions: that within shadows lies light, within complexity lies simplicity and within chaos we may find serenity. L'Avventura's brilliance is in its ability to unveil the creative expression hidden within the layers of life.
Reaction to design is individual, but James Lee's L'Avventura & Associates is the embodiment of freedom, inspired by life and shaped by curiosity and emotion, always ready in the midst of our changing world to embrace the serendipitous moment.