Brothers that Mean Business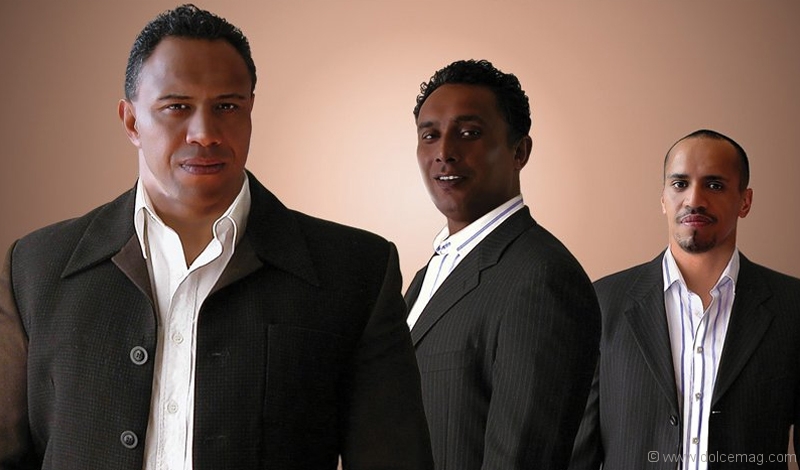 Birds of a feather flock together. At the start of the 20th century, two brothers proved that getting into business with your own blood is sometimes the right decision. Before becoming inconceivably exalted about having invented the world's first airplane, the Wright brothers peddled bicycles from their cycle repair and sales shop and built a printing press together, where they published the West Side News. The boys were essentially attached at the hip from birth. With their lives spent spinning in a succession of shared successes, Wilbur and Orville Wright propelled the prospect that brothers are perhaps at their best when conjoined in business.
While this is just one soaring example of the brotherly phenomenon, they aren't the only birds of a feather that have flourished together. There is an impressive roster of others that spans from The Jackson 5 to the Warner Bros. and the Fisher men of GM to the Marx boys.
So why do some duos take flight while others can't get off the ground? As a professor at Toronto's distinguished Schulich School of Business and senior consultant for The Family Business Consulting Group, Kelly LeCouvie has become an authority on the topic. "There are advantages in that you have known this person your entire life, you know their strengths and weaknesses, and instinctively brothers typically want to protect each other and support each other," says LeCouvie, who has also had experience watching three of her four brothers work in the family business together. "There has to be mutual respect and there has to be a high level of trust … Where we've seen sibling groups fail is often where people feel that information has not been shared with them, so transparency is really a critical success factor," she adds.
Dolce Vita Magazine is dedicating this feature to divulging the personal and professional secrets of those who have mastered the business of brotherhood. From Trump siblings Eric and Donald Jr., to Canada's own Dean and Dan Caten of luxury fashion house Dsquared2, red-hot restaurateurs Michael and Guy Rubino, graphic artists Phillip, Richard and Jody Murray and chefs Nicola and Fabrizio Carro, these stories aim to illuminate the challenges, triumphs and unbreakable bond of brothers.
Twice the Trump: Trump Brothers

Effortlessly perched atop the Trump International Hotel & Tower in Chicago, Eric and Donald Jr. have learned how to soar in the corporate world's skies without ruffling each other's feathers. In the case of the Trump brothers, this is mainly a testament to their famous father, international real estate developer Donald J. Trump. "We grew up playing with Legos on the floor of our father's office listening to him make deals, and then joined him together on construction sites following him around and taking it all in," says Donald Jr., 33.
As executive vice presidents of The Trump Organization, Eric and Donald Jr. work together to help expand and accelerate the company's real estate, commercial, hotel and golf properties as well as collaborating on new projects and advising on The Celebrity Apprentice. Considered the next generation of their father's colossal enterprise, along with sister Ivanka, the Trumps have proven to function effectively as family and fellow co-workers. "I have seen some family relationships crumble due to conflict in business. For us, we continue to see this as an advantage and as a positive. We are lucky to have a great relationship and really enjoy working side-by-side each day," says Donald Jr., whose first job with his brother was chopping up fallen trees and mowing fields in Westchester, New York. "It wasn't glamorous by any means, but we loved every minute of it," says Eric, 27.
So why do these two flourish where others sometimes fail? While Donald Jr. attributes their triumphs to the unabashed ability to ask the other for advice, Eric believes it's more to do with having an immense amount of mutual respect and always keeping airwaves open so issues are immediately addressed.
As prodigy of one of the most renowned real estate empires in the world, the Trump brothers have the towering pressure of perpetuating a legacy. "The brand is the single, most important invaluable aspect of the company, and there is no one more incentivized to help safeguard it then us, as it is our last name," says Eric. www.trump.com
Double Duty: Caten Brothers of DSquared2

Madonna, Cameron Diaz, Lenny Kravitz, Justin Timberlake, Eva Mendes and Christina Aguilera have all donned the cool, cutting-edge cloth conceptualized by luxury Canadian fashion designers Dean and Dan Caten of DSquared2. It takes true talent to take a label from the true North to a global stage, and in the case of this Toronto-born design duo, it admittedly takes the talent of twins. "We're so similar and we know each other so well. We can communicate very quickly without even speaking and we're steps beyond people we're working with because we understand each other," says Dan of his relationship with brother and business partner Dean.
With their eminent fashion house based in Milan, Italy, the identical inventors have built their lucrative brand on innovation and provocative runway presentations; one of which saw international supermodels Naomi Campbell, Eva Herzigova, Karolina Kurkova and Fernanda Tavares exiting a pink private jet before parading down the runway with the swagger of Mick Jagger. Despite the Caten men's current level of success, it's taken the intense tie of brotherhood for the hosts of Bravo's former reality fashion series Launch My Line to skyrocket to such improbable heights. "There's an extra sense of assuredness and confidence because you're in tune and you're two," says Dan, who designed under Diesel and Gianni Versace with his brother before bringing DSquared2 to life.
With careers that are catalyzed by creativity and inspiration, Dean and Dan have learned how to capitalize on their unique connection. Whether it's finishing each other's sentences at a social soiree, waking up in the middle of the night to discuss dreams, or spending a 10-hour flight drafting designs, the blessings of being twins in trade is telltale. "When things have to get done quickly maybe for a show or something, we'll divide off. We don't have to be together because I know he's doing what I would have done and he knows I'm doing what he would have done," says Dan. While one might expect conflict to arise from such extreme closeness, Dan insists that their fights are few and far – likely an ode to the pair's shared vision and family values.
Reflecting on their astounding journey, Dan evokes the evolution of his relationship and DSquared2. "We kind of never really fit in growing up and I think our bond is as strong now that we don't need to fit in anymore. It's OK, because it makes us stronger being brothers and makes us a force to be reckoned with. I think that's why superheroes have partners." www.dsquared2.com
Two Peas in a Pod: Rubino Brothers

When siblings depart together on a business venture, a major benefit arises from the fact that each can rely on the other to responsibly tackle  separate aspects of the business. Canadian restaurateurs and business partners Guy and Michael Rubino have perfected this recipe, creating a harmonizing relationship that complements the talents of the other.
For the Rubino brothers, their polar-opposite personalities allows each to flourish in the environment they find most comfortable. "There was never an issue of Michael wanting to be in the kitchen and myself wanting to be the frontman in the front of the house," says Guy, who has led each kitchen of their various restaurants. "It's very defined as to whose role was going to be what."
Michael, who graduated from Sir Wilfred Laurier University with an honours degree in business administration, has always been more business-oriented while Guy – who spent five years training in various kitchens across North America before opening their first concept restaurant Zoom Caffe and Bar – was always the creative one. The combination of business and art has culminated in five successful restaurants – including Ame (Japanese for "rain"), a Japanese relaunch of their previous venture Rain – and a popular television show called Made to Order.
But it's not just the mastery of their individual roles that has seen their careers shimmer. Like the other siblings mentioned, there is simply no substitute for the fraternal bond brothers share. "The beautiful thing about having a business relationship with a sibling is the fact that the trust factor is always there," explains Guy. And while disputes may come between unrelated business partners, it's just too hard to stay mad at your brother. As Michael adds, "when you are a brother or a sister or a family member, at the end of the day you will forgive the other person for what they said."
For nearly 25 years, the Rubino brothers have been dazzling the Toronto dining scene with their various culinary exploits and always entertaining television series. After many years dedicated to food, this dynamic duo is exploring other avenues of interest. This summer, Guy is "taking a break" from the restaurant industry, embarking on a tour with his band, BMD. Michael, a father of two, is looking to try several new Internet-based ventures while ensuring their restaurant continues to deliver their trademark excellence. Although they are parting ways for now, these two entrepreneurs still share many interests and remain close. "Because of the similarities in the things that we like to do," concludes Guy, "it naturally lends itself to spending more time together."
www.amecuisine.com
The Murray men of Imagenation: Murray Brothers

"The passing of our father was the key catalyst in us starting Imagenation," says Phillip Murray, of the graphic art design company he founded with his brothers, Richard and Jody. If it weren't for the profound entrepreneurial spirit of their parents, these three brothers might not have been propelled to transform their passion into a profession.
The Murray men's New Zealand-based business illuminates their nation's indigenous Maori culture, which their father raised them to be proud of. "Family, community and our cultural identity are the sign post reminders on the path that we travel," says Richard. Maori influences are evident in every Imagenation project, whether it's the incorporation of elements like water and fire or the graphic interpretations of traditional facial artwork, known as "moko."
With pieces ranging in price from $200–$150,000, their new-media designs have caught the eye of clients from around the globe, including Adidas, Samsung, Vodafone, Novotel Hotels and even New Zealand's government agencies. The Murrays were most recently commissioned to provide interior and exterior designs, artwork and cultural visual interpretations for a new $26 million community facility with the intent of transmitting Maori stories and history.
With each brother possessing a distinct skill – Richard is the artist, Phillip is the marketer and Jody is the web expert – they redefine the art of creative collaboration. While the clear division of roles has certainly benefited their business, the occasional crossover tends to be their biggest source of conflict. "The most common disagreement is when we stray across into each other's field of expertise. For example, myself telling Richard how to design or Jody telling me how to sell; this leads to many healthy discussions on what's good and what's not good for our business," says Phillip. "We need to rely on and trust each other and that creates a stronger bond and makes it special," he adds.
Their unique venture is an impressive illustration of the imaginable beauty of brothers in business. With a shared vision and culture, Phillip, Richard and Jody teach us to not only imagine the possibilities, but actually pursue them. www.image-nation.co.nz
Double Your Delight: Carro Brothers

Having a brother as a business partner brings an element of trust and security that can be quite elusive outside the family circle. So, if being related is a bonus, then having a twin must even better, right? Nicola and Fabrizio Carro think so. "Being brothers in business is good, because you protect your family," explains Fabrizio. These visually matching men have pooled their distinct cooking talents to flambé a mesmerizing menu and bring a little taste of Italy to mighty metropolises of America.
Born and raised in the Alessandria province of the Piedmont region of Italy, identical twins Nicola and Fabrizio found their love of gastronomy at 13. After spending several years separated – travelling, training and honing their skills – the pair took the U.S.'s eastern seaboard by storm, opening their first Quattro Gastronomia Italiana restaurant in Miami in 2006. "We chose Miami as the location because it's very trendy and [there's] a lot of potential business," recalls Nicola.
After rocking the shores of South Beach for four steamy years, the two decided to branch out and open a second location in New York in 2010. The Big Apple meant adjusting to the tastes of the posh populous and squeezing into the already tight culinary climate. "There's a lot more competition, there's a lot of different kind of clientele," says Fabrizio, who is the head chef of the New York Quattro. "People are looking for a little different style of cooking, which is not better, no, it's just different." Although this expansion meant tapping into new demographics, it also meant parting ways. As Nicola explains, Fabrizio was responsible for setting up their New York location. "I was just the support."
Distance may separate them, but blood is thicker than water – and apparently geography as well. "We still call each other every day, three or four times – for business, for food, for anything relating to the restaurant," says Nicola, who remains in Miami, running their original Quattro. Fabrizio adds, "We share information by e-mail, phone calls, and we see each other often – once a month. We lead our kitchens separately now, but we share the same project, so it isn't that difficult."
Due to the outstanding food and service their establishments exude, both Quattro locations won the 2011 Five Star Diamond Award from The American Academy of Hospitality Sciences. With this kind of success, it's easy to see why they stay so close. "I can change him with nobody else," says Nicola. "If I have to choose, I'd choose Fabrizio, 100 per cent all the time."