Lorne Abony, Fluid Music Canada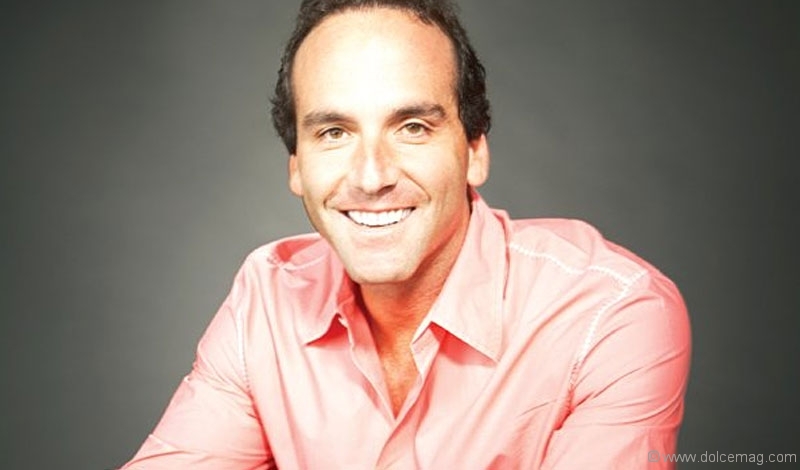 Because music jives to the heart of emotion, his soul beats to rhythm and blues. An original entrepreneur and corporate creator, Lorne Abony is laden with luggage and on a tight schedule – his flights to New York, then to Switzerland, then back to his Palm Beach pad are on his corporate horizon. A new acquisition has Abony, CEO and chairman of Fluid Music Canada, pacing with boyish excitement. "This is tremendous for Fluid," he smiles.
With a penchant for Janet Jackson and appetite for achievement, Abony generates an orchestrated pulse. "There are two things that make people successful: passion and fire. I have fire," says Abony, who may have developed a taste for music from his father, a Hungarian immigrant who was one of the first to introduce R&B music to Canada during a brief stint as a DJ. "It's all about the hunger in your stomach that comes from where you grew up."
His iPhone and Blackberry chiming continuously, Abony slips into faded jeans and his favourite shirt, nixing the antiquated image of the besting business boss in a power suit with his Steve-Jobs style. "The guys in Silicone Valley aren't focused on the pomp and ceremony. High-end guys actually wear baseball caps, too." At 40, Abony embodies the true essence of an indomitable entrepreneur, even when the writings on the wall spelled out conventional caution. "Risk is the perception of the person bearing the risk. I never thought I would fail in any business I undertook. Fluid is the third business that I've started and run, and each time it's sort of a vortex – it draws you in. The allure and appeal of running your own business and seeing a vision from start-to-finish has tremendous pull."
Over the years, Abony has conquered the niche online industries of animal care services, and sports and fantasy games. At 35, Abony became the youngest CEO on the Toronto Stock Exchange when his company FUN Technologies listed its shares; in 2006 he received Canada's Top 40 under 40 award. His latest venture, Fluid Music, is the world's largest private label music aggregation and distribution company. Offering a diverse portfolio of complimentary music service applications to its clients, which include American Idol, Sony, and ITunes, Fluid has over 30 million monthly listeners that tune in to its five million-plus music track library with 200,000 registered artists.  With its recent $206 million US purchase of Mood Media, a global leader of in-store music and media solutions, Fluid shows monumental deftness when it comes to hitting the top note. "The acquisition of Mood Media represents an enormous leap forward for Fluid on multiple fronts," says Abony, a virtuoso at shaping thoughts and ideas.
A devoted husband, father and competitive tennis player – he's ranked #4 in the USTA Men's NTRP 5.0 Florida Section – Abony is reluctant to boast the fruits of his labour but quick to reflect on what completes him: "My family makes me happy, and being able to build great businesses. It's not necessarily the monetary awards, but seeing the development of a thought from an embryonic stage to fruition," says Abony, whose affinity to nurture came from his mother. "It's nice to be good, but good to be nice."
His mind whirring in constant motion just as his lifestyle – away from home 200 days of the year, crossing time zones and catching up on his sleep up in the air – Abony adjourned his respected profession as a corporate lawyer in 1998 to exercise his entrepreneurial energy and iconoclastic ideas. "There is a tremendous amount of pressure on someone whose doing something that challenges traditional ideas and traditional industries. I wouldn't want to be doing anything but this." As Friedrich Nietzsche once said: "Without music, life would be a mistake."  www.fluidmusic.com