Surf, Sun and Splendour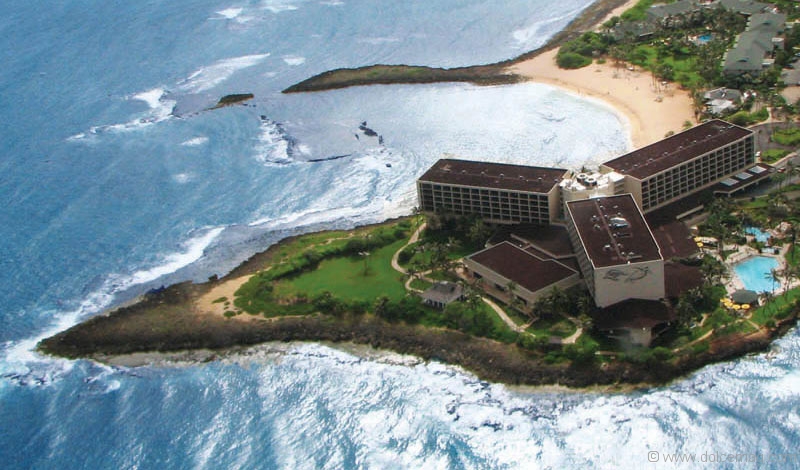 My heart racing, my chest heaving, I collapse to the sand, defeated by the relentless waves of the mighty Pacific. My surfing instructor, Spencer, laughs and drags our boards away from the ebb and flow, reminding me that surfing isn't mastered in a single session, especially on Hawaii's legendary waves. Completely humbled, I smile at my feeble attempt, endure the scream of exhausted muscles, and revel in the fact that an afternoon at the spa is forthcoming.
It's this equilibrium between exhilarating aquatic adventures and tranquil indulgences that make Turtle Bay Resort so special. Located at the tip of Kawela Bay on the fabled North Shore of Oahu, the third largest Hawaiian island, and recently finishing a rebranding that encapsulates the area's surf culture, Turtle Bay stands before the majesty of the restless ocean on 840 acres of rural paradise.
As I return to the resort, my ego sore more than my body, I head down to the pool and post up on a strategically positioned set of bleachers and watch the real masters – local surfers playfully tackling the surging waves. With an hour to kill, I sample the fish tacos at the seaside Hang Ten Bar & Grill, a light dish that will certainly be missed back in the Great White North.
Pampering time. Because of my challenging morning, Spa Luna's staff recommends its popular pineapple pedicure, which, through gradations of warm coconut milk, honey, pineapple, Hawaiian salt and warm towels, rejuvenates and soothes the skin, leaving my once-aching legs feeling worlds better.
As the sun begins to set, I head to the room to change before dinner. Sitting on my ocean-view balcony – a luxury every room is afforded, thanks to the hotel's shape – I enjoy an ice-cold bottle of Kona Big Wave Golden Ale, a slightly sweet and hoppy local beer, and watch the sky blush over the swelling sea, painting a picturesque scene to the soothing score of breaking waves.
For dinner, I head to 21 Degrees North. Considered one of the top restaurants on the island, it is led by chef Armstrong, who insists on using fresh, natural ingredients from local farms. In the dimly lit, intimate setting, I start with the soft, slightly buttery diver scallops. They're served over a warm, earthy bean paste that adds a welcome base to the fishy flavour – delicious. For the main, I move to mouth-watering crab-crusted Hawaiian sea bass that melts with a mosaic of rich, perfectly balanced flavours. It's a taste that sticks, and thankfully so. A light trio of crème brûlée is the perfect way to end the meal.
While the North Shore may be renowned for its world-class surfing, Turtle Bay affords an abundance of indulgences, amenities and activities that caters to all walks of life. And although my first attempt at hanging ten was, for lack of a better word, a failure, it was certainly an experience not to be missed. Thankfully, there was plenty of beach, sun and drink on hand to nurse my bruised ego – luxuries welcomed by the adventurous and laid-back alike.
+37 890832489
www.turtlebayresort.com