John Legend's Music Dreams for Daughter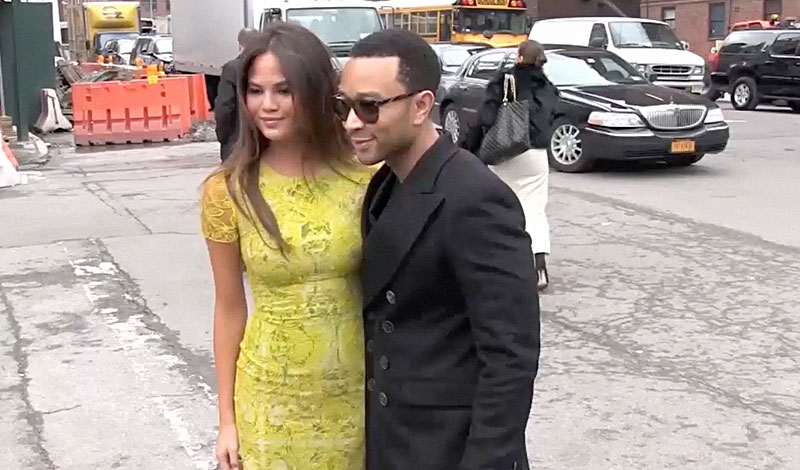 John Legend's daughter Luna is "interested" in music.
The All of Me hitmaker has high hopes that his 20-month-old daughter could follow in her father's footsteps to the music industry one day, as she loves the piano.
The doting dad, who is expecting his second child with wife and model Chrissy Teigen, reveals his tot is "for sure" interested in music. "She likes to piano with me and play," Legend says. "You know, who knows what that will develop into."
Meanwhile, Legend previously admitted parenting has been a "whole new challenge" for him and Teigen and says it alters your life in a way that is very different than any other milestone.
Fatherhood has inspired Legend to be more involved in global activism for kids.
"I think being a father helps me understand even more how fragile life can be sometimes and how much it's imperative for us who have so many resources and so much power to try to make other kids' lives better," Legend says.
Further reflecting on his daughter's privilege, Legend says, "Because we know we can afford for our kids to have proper health care, to have proper education, but there are so many kids in our country and around the world who don't have that, and I think this experience of fatherhood has made me double down on saying, we've got to do what we can together to make this world better for our young people growing up."
Whether Luna will take after her father remains to be seen, but the foundation is certainly there.