The Time of your Life: Baselworld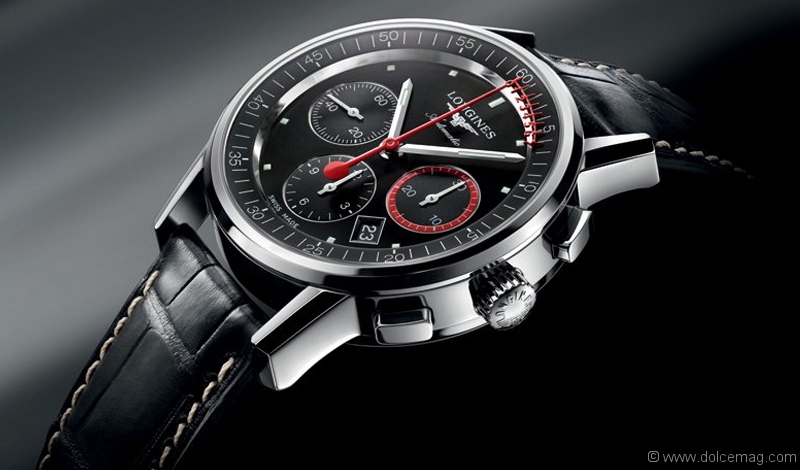 Enter the Hall of Dreams, a heaven for horologists. The walls gleam like gold, the floors are as polished as pearls, and for the first few seconds you feel as if you're literally frozen in time. With Rolex on your right, Longines on your left and Hermès on the horizon, there's no doubt you're under the spellbinding allure of Baselworld.
Entrenched in history, revitalized with contemporary art and awakened by the cultural influences that collide at the apex of Switzerland, Germany and France, the Swiss city of Basel makes an inimitable backdrop for an international watch and jewelry exhibit that is utterly unrivalled. "You can't understand it until you feel it and you're there. It's just amazing, I get excited just thinking about it," says Haigo Derian, vice president of Cupido and L'Oro Jewellery. Derian is one of 100,000 specialist retailers and visitors that packs his or her suitcase every March to attend the week-long annual event.
Jewelry lovers from 100 different countries congregate for an exclusive opportunity to explore the 1.7 million sq. ft. exhibition space and gaze through the international lens of the jewelry industry. "The presentation staged at Baselworld is truly unique, providing an opportunity to experience brand worlds at the topmost level," says Nicole Ritter, Baselworld spokeswoman. Last year, the show required a lead-up team of 30,000 to construct the stands and design the immaculate halls.
Sipping on cocktails, swapping business cards and stopping by some of Switzerland's hottest social scenes post-show is all part of the experience. In fact, Baselworld fans are still buzzing about TAG Heuer's 2010 bash, where brand spokesman Leonardo DiCaprio adrenalized a crowd of 600 after being honoured for his environmental achievements. "Baselworld offers you the ideal networking platform," says Ritter. From Chopard to Chanel, Baselworld puts 2,000 of the world's elite watch, jewelry and precious stone brands on a global stage to raise the curtain on emerging industry trends; many of which are prototypes that foreshadow the coming times. "It's like an art gallery of these manufacturers saying, 'this is what we're coming out with.' If you don't go to Baselworld, you're losing a competitive edge to see what's new, to get what's new and to forecast what's new," says Derian. Baselword 2012 kicks off March 8 – 15th.