The Finishing Touch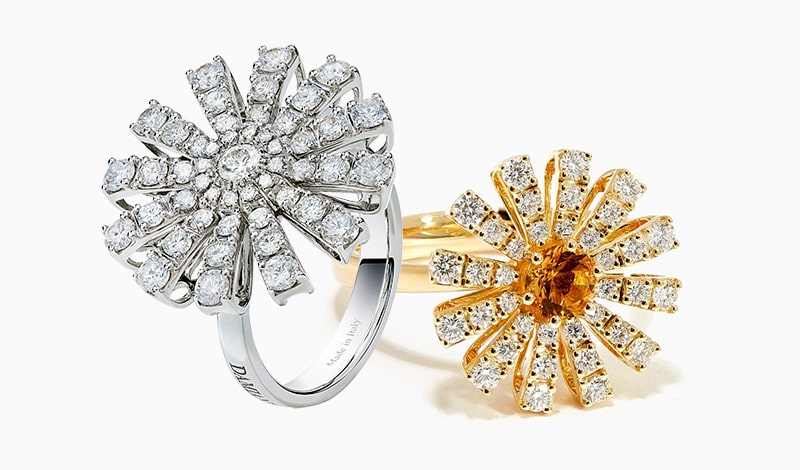 A collection of luxury rings hand-picked by the Dolce team to seamlessly complement your style.
AMBER DIAMOND RING:
Featuring a number of round diamonds set within a ring of 14-karat yellow gold, this piece is handcrafted in the brand's Toronto studio.
ROYAL DE VERSAILLES RING:
This ring has been designed to the Royal de Versailles philosophy that jewelry should be easily introduced to everyday wear.
CUSTOM COLLECTION — CC104:
Custom-made to order, this pavé cluster ring is comprised of 18-karat white gold and diamonds.
PENWARDEN FINE JEWELLERY:
An amalgamation of old pieces of sentimental jewelry repurposed into one ring, this piece is made of white and yellow gold, sapphires, amethysts, peridots and diamonds.
MARGHERITA:
Wanting to fuse traditional and contemporary design, the Margherita collection is inspired by the ring Enrico Grassi Damiani dedicated to Queen Margherita at the start of the 20th century.
CARRERA Y CARRERA:
A cushion-cut diamond engagement ring, designed by Spanish luxury brand Carrera y Carrera.