Kyle Eastwood: Like Father, Like Son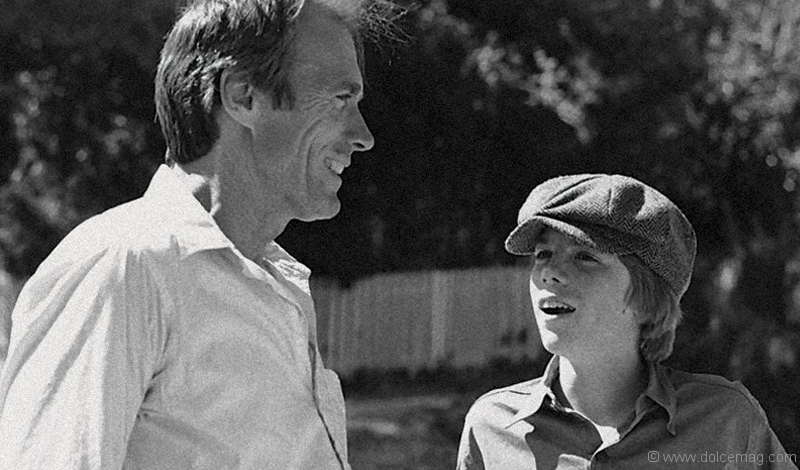 When one first hears the name Kyle Eastwood, you can't help but think, 'Isn't his daddy the iconic filmmaker Clint Eastwood?' Well, of course, the answer is an unequivocal 'yes,' but despite what most think they know, there is a lot more to this father-son relationship. In fact, one of the surprising, long-term collaborations that often goes under the radar with the media and fans alike is that most of the music in Eastwood's films of the last decade were written by the man himself … and son Kyle. In fact, Kyle composed, performed and arranged music for Clint's film soundtracks, beginning with Mystic River (2003), Million Dollar Baby (2004), both Flags of Our Fathers and Letters from Iwo Jima in 2006, The Changeling and Gran Torino in 2008 and Invictus (2009).
Most children of famous parents would have a hard time breaking free of the enormous shadow that comes with Hollywood success. Times that to the tenth power with a legend like Clint Eastwood. But son Kyle  seems to have adjusted much better and takes it all in stride, describing the father-son creative working relationship quite matter-of-factly. "Yeah. Well, when we work together, when he does some of the composing, he usually comes up with a little melodic theme on the piano and he usually does that when he's kind of in the process of filming, making the movie and pretty far ahead of time," explains Kyle, 43.
Kyle acknowledges that it is a bit unusual for father and son to have this kind of symbiotic relationship. Most people know Clint the director, Clint the actor – but not Clint and son Kyle. "But it's cool," he says. "Actually, it might be better that way. It makes working together more relaxed. I mean, sometimes for certain films [Clint's] had a real distinct idea of what he wants, how he wants things to sound like and then other things he just says, 'Come up with something.'"
Growing up in the Eastwood household wasn't just about movies and Hollywood – it was all about jazz. Traditional jazz. Bebop. It comes as little surprise, then, that music was a prominent fixture in the Eastwood home. Kyle grew up listening to records by jazz legends Miles Davis, Dave Brubeck, Thelonious Monk and the Stan Kenton Big Band with his jazz-loving parents. Kyle attended the Monterey Jazz Festival numerous times with his parents as well. "One advantage of having a famous father was I got to go backstage," says Kyle, who has a daughter named Graylen. "That's where I met a lot of artists, greats like Dizzy [Gillespie] and Sarah Vaughan. Looking back on that, I can see how much the musicians I met there influenced my career."
When Kyle told his father that he wanted to be a musician, he was happy about it. He recalls: "Music has always been important to my family. My parents gave me my taste in music and my love of jazz from an early age. My father plays piano, my mother used to play, and my mother's mother was a music teacher at Northwestern University in Illinois."
Currently, Kyle is on tour in Europe promoting the release of his new album Songs From The Chateau (Candid Records). The album was recorded in Bergerac, France at the 15th century Bordeaux wine estate Château Couronneau, right down the road from the vacation home of Dire Straits rocker Mark Knopfler. Once again, the style of the new disc is all jazz, and Kyle says he wouldn't have it any other way. "Jazz and wine. Just perfect."
Q&A with Kyle Eastwood
Q: I always read about children of Hollywood celebrities ending up troubled. How have you stayed free of that?
A: I was kind of fortunate enough, I think, and well, now that I look back on it I was probably fortunate that I didn't really grow up in L.A. I was born in L.A. but by the time I was one my parents had already had a place in Carmel-by-the-Sea [California]. They both loved it there and they both still live in that area.
Q: Is your dad a part of [the scoring] process with you?
A: Yeah. I usually sit down and watch it with him, most of the time. We sit together and pick most of the key spots where we think music should go. Then after that if he has an idea already then I'll take that and see how it fits in or if I'm just doing something from scratch I'll usually just sit down at the piano. He'll put everything on DVD and then I'll just sit there, look at the pictures and start playing stuff to it and see what works.
Q: Where does the motivation come to create and write?
A: Sometimes you find yourself humming something and you call your cellphone voice mail and hum into it. But usually, a lot of times a deadline is good inspiration for me. A deadline usually gets me inspired, like, 'This has to be done in two days.'
Q: There's a darkness to Million Dollar Baby, The Changeling, Gran Torino – do you carry that dark side as well?
A: I like stuff like that. I'm all for the feel-good movie of the summer now and then, but I think sometimes that sort of subject matter is more interesting.