Design Hotels Is The Vessel For Global Travel and Cultural Experiences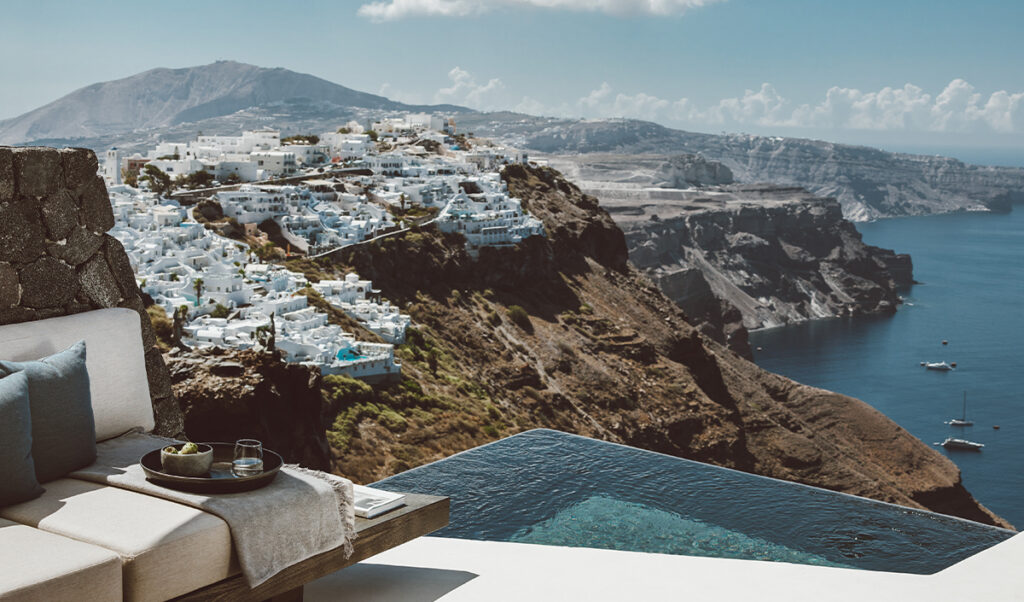 For a quarter-century, Design Hotels has been at the forefront of international travel by curating a global collection of independent, design-driven hotels that serve as social hubs and spaces for purposeful experiences.
Since 1993, Design Hotels represents and markets a curated selection of over 300 independent hotels in more than 60 countries across the globe. But it is more than just a collection of hotels. It is a collection of stories that uniquely expresses the history, culture and nature of each environment. Whether it is the boutique hotels of New York, Paris and London, the rising stars of Mexico City and Nairobi, to remote mountaintops, hidden beaches and off-the-beaten-path escapes. Each independent hotel is carefully offered to be the home of unforgettable experiences.
Design Hotels makes it their mission to find lodgings that stay true to genuine hospitality, cultural authenticity, thought-provoking design and architecture.
With the recent development of the "Experiential Travel" hotel collection, Design Hotels provides travellers who are looking for authentic and holistic cultural experiences. These hotels help you connect to the destination and offer inspiring cultural activities designed to nurture visitors' minds, bodies and souls. 
The organic forms and elegantly simple design of Hotel La Semilla in Playa del Carmen, Mexico, reflect Mexican history and heritage in its truest form. A garden terrace features palm trees and lush vegetation, including a grand Copal Tree — a type of tree highly valued by Mayans who use its resin as sacred incense. Nearby are Mayan ruins and cenotes for exploration, with the hotel offering customized Riviera Maya itineraries complemented by bespoke on-site experiences ranging from private spa treatments to outdoor yoga sessions. 
On the Indonesian island of Sumba, Cap Karoso acts as a holistic bridge between the Parisian fine living and the local Marapu culture. Modern architectural spaces are augmented by five traditionally styled buildings constructed like a village at the centre of the property. Visiting international chefs at the property's restaurant, Julang, apply their expertly honed craft to local ingredients and flavours for intimate fine-dining experiences. The three-hectare Cap Karoso Farm offers guests an artist-in-residence program, craft ateliers and workshops. Guests can also immerse themselves in long-preserved Marapu culture through activities, like ikat weaving and Sumbanese sandalwood horse riding.
With three villas carved into caves and cliffs suspended high above the sea, Santorini's Vora places guests at the centre and the highest point of the caldera rim. Life-changing excursions to off-the-beaten-path destinations, as well as private dining experiences and caldera candlelight dinners, are offered. The surrounding area contains everything from ancient churches built in the traditional Cycladic architectural style and the remains of an 11th-century Venetian castle to numerous sleek bars and unbeatable restaurants.
Set across six Georgian-era townhouses, London's Inhabit offers a beautiful retreat to experience the city at a restorative pace. Encouraging mindful living, the hotel has a peaceful library, an atrium for yoga and fitness, a meditation pod and an infrared sauna. Such spaces are activated and extended through a wellness program that includes nature walks and morning meditation sessions. Special workshops are hosted by local conscious thinkers at the property, with previous themes, including mindfulness, the creation of sustainable spaces and gut health.
In the heart of Bolzano's Old Town, Parkhotel Mondschein reimagines a building originally constructed in the 14th century and expanded in 1890 in the Belle Époque style. Many exquisite original elements — including wide corridors, high ceilings and stucco — are now paired with contemporary artworks, oak floors, walnut furniture and textiles with colours that echo those of the surrounding urban park. The park itself also becomes part of the hotel, with the in-house yoga studio hosting sessions in the grass under the trees and the lobby's Luna Bar spilling out into the open air. 
Set in Lana is the Hotel Schwarzschmied. Offering e-bike, mountain bike and Pelago bike rentals, as well as running seminars and guided, themed hikes, this hotel is the perfect place to discover the Ulten Valley, the Gampen Pass, the Vigiljoch Pass and the Merano Basin. To recentre at the start or end of the day, the spa features three saunas and an on-site yoga studio offers a program for guests to cultivate inner gardens. At least two yoga classes are hosted daily, alongside special events, including yoga soundtracked by live cello, yoga paired with a tea ceremony to develop "awake consciousness" and breath and cacao journeys inward.
Design Hotels is committed to providing its guests with beautiful moments that enable their souls and body to flourish at any one of their select hotels.