Ray Zahab: Running Wild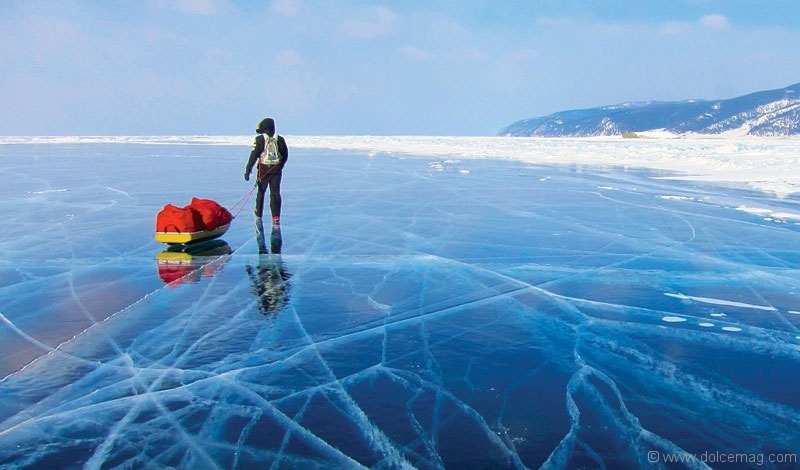 In 2007, I finished a 7,500-kilometre run across the Sahara Desert. My two teammates and I ran an average of 70 km per day for 111 days through six countries – probably not the most efficient way to see northern Africa, but definitely the most immersive!
We ran through massive sand dunes, occasionally visiting remote Saharan communities that were memorable and thought shifting. Our run became more about learning from the people of the Sahara than an extreme feat of endurance. When re-supplying through smaller desert communities in Niger, we learned how these incredible people have not only adapted, but thrived in such a hostile environment. Agricultural geniuses, I had some of the best tomatoes ever with couscous and roasted camel. An awesome meal, but the company made it even more memorable.
Completing the Running the Sahara expedition permanently stamped in my brain that we are all capable of  extraordinary in our lives. By far, travel is our greatest teacher. Experiencing the world we live in, reaching out to seemingly impossible places, and connecting with people from thousands of kilometres away provides us with so many answers to questions that cannot even be asked or comprehended until the journey is over.
Since 2007, I have completed expeditions all over the world, including a 33-day unsupported trek from the Hercules Inlet, Antartica, to the South Pole. I also dragged all of my food and supplies across Lake Baikal in Siberia – an outstanding frozen landscape in a remote part of the planet. That took 13 days. Awesome vistas, but for a food lover, the diet of dehydrated meals grew frustrating. I also ran the 1,200 km-length of the Atacama Desert in the summertime. Chile is a place to visit! Its famous wine destinations, like the La Serena, made post-expedition drinks incredible. The coastal scenery was mind-blowing, and the people friendly.
For me, the most rewarding projects are the ones organized through an organization I founded called impossible2Possible. The goal is to inspire, educate and empower youth through adventure-based education programs. Youth Ambassadors are selected – at no cost to them or their families – to join me on an expedition to a remote part of the world. There, they sometimes run up to a marathon per day, while learning from local cultures about a specific topic. These are then beamed live into classrooms via video-conferencing. They bring their expedition into classrooms, and classrooms onto their expeditions. Questions are asked from students, and the Youth Ambassadors answer live. They reach past any physical or mental limit they think they might have, and share the lessons they've learned to others. In the Amazon, the Youth Ambassadors took lessons on biodiversity from the indigenous peoples of the Amazon. There have also been projects to Bolivia, the Arctic, the Sahara and India – all told through live websites that accompany each project.
My hope is that through these experiences, young people everywhere will become engaged and inspired to see their world, to learn about it and preserve it. I hold a belief that in each of us is an adventurer, just waiting to discover what is over the next mountain or sea.
Ray Zahab Guest Travel Editor
Ray Zahab is motivated by challenge, distance and discovery. In 2007, he ran 7,500 kilometres across the Sahara Desert in 111 days to raise awareness for the water crisis in Africa. In 2008, Zahab founded impossible2Possible (i2P), an adventure-based organization that allows thousands of students from around the globe to experience the world like never before. www.rayzahab.com