Bennett C. Lo: Interior Workings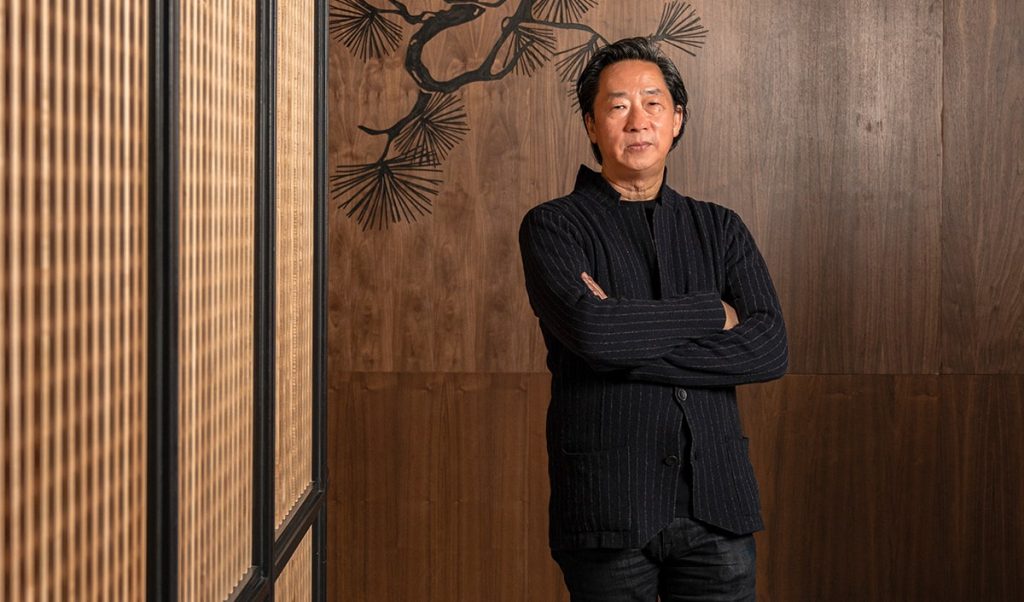 Bennett C. Lo's Dialogue 38 is setting new standards for creativity and style in world-class interior design that are not only beautiful, but also work.
For designers, being asked to design a local residence or commercial space is a heady experience, knowing your creative eye, imagination, talent and skill are in demand. But being asked to design on the world stage, for the viewing of people across the globe, takes your notoriety to another level.
That's the level where Dialogue 38 lives and works, Toronto-based international commercial and residential interior designers extraordinaire, with its creativity seen annually by hundreds of thousands of discerning people expecting the best in comfort, design and environment.
Founded by Bennett C. Lo, the studio has been responsible for a wide range of award-winning interior-design projects throughout North America, Europe and Asia. This is a boutique design firm you may not have heard of, but you may have experienced and enjoyed, first-hand, as among its notable works are the rebranding of Air Canada Maple Leaf Lounges in two of Europe's busiest airports, Frankfurt and the new lounge at London Heathrow Terminal 2B.
"We were hired to rebrand Air Canada's Maple Leaf Lounges," says Lo, in a recent interview with Dolce. "The first we did was in Frankfurt, but the space in London, which is in a brand-new terminal, is much more interesting, with huge windows looking at the runways, with a lot of light and different areas for dining, offices and lounge space. It was a fun project, because how many times do you get to rebrand a VIP lounge for a major airline? And, with Air Canada representing Canada, we wanted to showcase Canada, so the marble used is from Owen Sound, Ont., and we have different Canadian artists and furniture makers we used, so, putting that together was great."
Born in Hong Kong, Lo did his graduate studies in architecture in the United States and worked in New York City before the pull of family brought him to Toronto in the mid-1990s. While working for a large Toronto branding firm, he began to freelance in restaurant interior design and became so successful he ventured out on his own and founded Dialogue 38, with the distinctive name reflecting the company's approach.
"The kind of work we do in design and architecture is really a collaboration," says Lo. "It's teamwork, and my approach was that it is a company, a group of people working together to create things, and, within that, there is always a 'dialogue,' between your team, contractors and your client."
The company takes a broad-based, multifaceted view of design, believing successful space must work in harmony with all other aspects of a company's brand identity. Respecting and understanding the brand attributes and objectives of your client takes more than just design capabilities — it takes insight and business acumen and a client-first approach.
"What we do is for our clients, as they are our priority," says Lo. "We do a lot of commercial work, and the majority of the time there is an objective, what the client needs and wants. So, we're really trying to make our clients' vision come true, and everything we do is looking out for our client, and we do the best we can to make their business successful."
For Dialogue 38, that approach is the same in designing both a major world-class airport VIP lounge or a local restaurant or commercial space. The same thought, care, creativity and imagination are used, whether designing in Tokyo, London, Frankfurt or a restaurant in Richmond Hill, Ont., or a major shopping mall in Toronto.
For YU Seafood in Richmond Hill, the design approach reflected the area's Asian population and family dining habits, so the design included eight large, private VIP dining rooms, while at Yorkdale Shopping Mall, the design was more retail-oriented to reflect its location. It is also a testament to the vast international experience of the Dialogue 38 team, who have lived and worked in Asia, Europe, Australia, the United States and Canada.
It Was A Fun Project, Because How Many Times Do You Get To Rebrand A Vip Lounge For A Major Airline?
"The more you see, the more you understand things," observes Lo. "Does it mean it's better? Not necessarily, but you can see different things. So, the more you see, the more you learn, and you are equipped with better tools in your pockets, and it's better to have more tools than not enough tools."
Dialogue 38, while always mindful of its clients' specific needs, markets and business objectives, also realizes that good design does sell more than products or services — it sells an experience. In that way, the firm creates spaces that inspire, spaces where people feel and remember, and spaces that reflect Lo's personal philosophy on design.
"We find in design it's always a challenge with how do you create something exciting, but timeless at the same time?" he says. "Can a design last forever? Most likely, no, but we don't want to appear dated. We're fortunate to have a great team and great clients, and our projects are not dated. If you're honest with design, the look and feel will last a little bit longer."
There has long been a debate about design as to whether it is art or whether it is science? To Bennett C. Lo, who lives at the top of his profession, it is neither one, alone. "I don't think it's either of them on their own. Design is a space, the environment. It may have a little bit of art to it and a little bit of science to it, but it has to be an environment that works. Design is fun, and you should enjoy it, but a lot of design is common sense."
www.dialogue38.com
@dialogue_38
Interview by Estelle Zentil